Olly Alexander identifies as a witch
Bang Showbiz
9 February 2021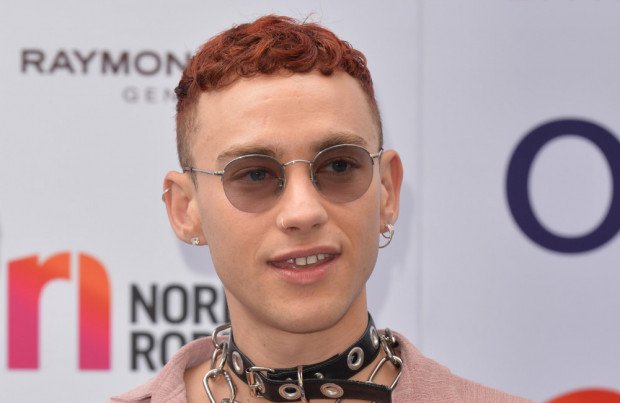 'It's a Sin' star Olly Alexander identifies as a Wiccan, meaning he's a follower of witchcraft
Olly Alexander is a witch.
The 30-year-old star identifies as a Wiccan, meaning he's a follower of witchcraft, and he's been aware of his affinity to the faith since "before [he] identified as gay".
Olly – who stars in the TV drama 'It's a Sin' – said: "I'm into cemeteries – I like anything spooky. I've got so many decks of tarot cards.
"I identified as a Wiccan before I identified as gay."
The Years & Years singer also revealed his flat is decorated in a way that reflects his Wiccan faith.
He told The Sun newspaper's Bizarre column: "I loved the craft so much.
"My first ever job in the Forest of Dean was working at this shop called Moonstones.
"They sold spell books and gems and crystals and incense. So my flat is basically Moonstones."
Olly recently admitted to being "moved" by the rise in HIV testing following the release of 'It's a Sin'.
The singer stars as gay aspiring singer-and-actor Ritchie Tozer in the Channel 4 series that follows a group of friends through the 1980s AIDs crisis, and he confessed to being "amazed" by the "real-time response to the show".
Olly said: "I'm trying not to cry. I think it's just amazing to see a real-time response to the show from the audience who is watching. I'm just really moved by it, honestly."
The recent trend followed Olly urging people to get tested as part of National HIV Testing Week.
In a video posted to Instagram, he said: "There has been amazing progress in the fight against this virus thanks to the early activists who fought for research, for funding, for humanity. This means today we have PrEP, a pill that you can take to stop you contracting HIV. We have effective medication that stops you getting sick if you are HIV-positive, and stops you from passing it on to any partners.
"Charities like Terrence Higgins Trust are there to support you with whatever you need, whatever your result. So, let's celebrate this amazing progress by taking a test and knowing our status."