Vernon Kay was put off I'm A Celeb for years by Ant and Dec before taking part last year
Bang Showbiz
10 February 2021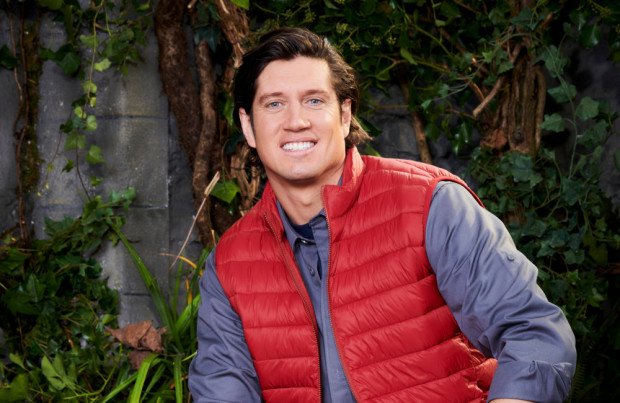 Vernon Kay has revealed Ant and Dec told him he wouldn't enjoy doing "horrific" 'I"m A Celebrity... Get Me Out of Here!', years before he took part in 2020
Vernon Kay was put off 'I'm A Celebrity… Get Me Out of Here!' for years by hosts Ant and Dec.
The 46-year-old TV star came third on the ITV reality show last year, which was held for the first time at Gwrych Castle in Wales, instead of the Australian jungle, due to the COVID-19 pandemic.
But the 'Formula E' presenter has revealed he was previously told by his golf buddies, Ant McPartlin and Declan Donnelly, that he wouldn't want to take part in the competition because the challenges are "horrific".
Speaking on the 'Sweat, Snot and Tears' podcast, he said: "I knew [it would be hard] because I'm quite good friends with Ant and Dec. We play golf on a regular basis. In previous years they've said, 'Oh, it's horrific, you don't want to do what they're doing."
When he signed up for the 2020 series – which saw Giovanna Fletcher crowned the Queen of the Castle – Vernon jumped on the phone to Dec for some advice and he told him to just "enjoy" his time on the show.
He added: "I phoned Dec and he said, 'Just go in and enjoy it. You know what's coming, there's cockroaches, there's horrific things, but just go in and enjoy it.'
"I'm quite competitive. I don't like walking away from a challenge and not feeling like I gave 100 per cent and that's the attitude I went in there with."
Meanwhile, Vernon revealed last month that he's struggling to adjust to a daily diet after his 'I'm A Celeb' stint.
He said: "[I'm] drinking pots of tea, loads of milk, loads of ice cream, trying to fatten myself back up again.
"My stomach has gone, 'Woah, we were enjoying it with no lactose, no gluten, it was awesome, we were living in sync with each other'. It's taking some time to adjust."
His wife Tess Daly – with whom he has kids Phoebe, 16, and Amber, 11 – previously revealed Vernon would eat up to five meals every day before he entered the camp, and she was worried her husband wouldn't get the calories he needs as the stars mostly ate rice and beans.
She said: "He eats more than anyone else I've ever met in my life – he eats five meals a day, but he has got big boots to fill. Lunch is his third meal, then he has more around four o'clock and I'm like, 'Don't eat now, it's dinner time in two hours with the girls', and he's like, 'No – I need my food.'"
Vernon had only managed to put 9lbs back on as of January, as he lost his appetite.
He added: "I was hungry for about the first five days and then you just get used to eating horrible rice and beans, and whatever you win in the trials.
"I lost two and a half stone and I've only put on nine pounds since I came out."