The Hit List to return to BBC One for a fourth series
Bang Showbiz
17 February 2021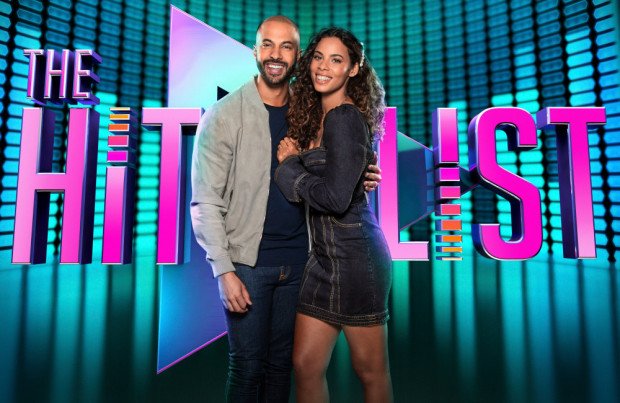 Music-themed game show 'The Hit List', which is fronted by Marvin and Rochelle Humes, will return to BBC One for a fourth series
'The Hit List' will return to BBC One for a fourth series.
Marvin and Rochelle Humes will be back once again to quiz contestants on their musical knowledge, as it has been confirmed the popular BBC game show – in which contestants must correctly name as many hit songs and artists as they can under intense pressure – has been ordered for a fourth series.
In a statement, Marvin and Rochelle said: "We are so pleased that a fourth series of 'The Hit List' will be returning to BBC One. As hosts, it's a show we love to present but we also love to play along ourselves! We are grateful for all of the positive feedback audiences give to the show and we hope that everyone enjoys watching it as much as we enjoy making it!"
Last year, the third series of 'The Hit List' – which airs on Saturday nights – was one of the top 10 Entertainment series on BBC One, with a series average of 3.8m viewers across nine episodes, including its Celebrity Specials.
Karen Smith, Executive Producer of 'The Hit List', said: "We're 'Happier' than Marshmello and Bastille to be back for series 4 and with even more celebrity episodes. It's the perfect springboard into Saturday nights, play-along, sing-along and dance-along with one of the most tense end games on telly."
Whilst Jo Wallace, Acting Controller Entertainment Commissioning at the BBC, added: "I am so pleased to say that a fourth series of The Hit List will be returning to BBC One. With its high energy, fun nature, and the ability to get the whole family involved, 'The Hit List' has become a staple Saturday night show."
Series three of 'The Hit List' is currently available on BBC iPlayer, and the remaining episodes of the series will air this spring.
As of the time of writing, it's not known when series four will come to screens, but those with musical knowledge can apply to take part at https://www.bbc.co.uk/showsandtours/take-part/hit-list