Lee Mack's new game show 'put on hold' by ITV
Bang Showbiz
1 March 2021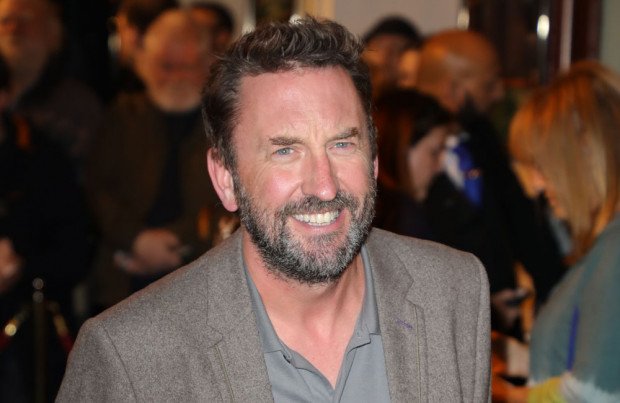 'The 1% Club' - Lee Mack's new game show - has been put on hold by ITV amid the coronavirus pandemic
Lee Mack's new game show has been shelved by ITV.
The 52-year-old comedian was set to host 'The 1% Club' – which would have seen 100 contestants answering a series of questions – but the eight-episode series has been paused because the coronavirus pandemic has made shooting the show a logistical "nightmare".
A source told The Sun newspaper: "A pilot for 'The 1% Club' was made in January last year with Lee at the helm, but since then, any plans have been on hold.
"The pandemic has made filming a nightmare for most production companies but with 100 people taking part, it's been impossible.
"Lee's show was meant to be airing now and it's just become another scheduling headache for ITV.
"Everyone is hopeful 'The 1% Club' will go ahead at some point after the pandemic and Lee is completely committed."
By contrast, 'Love Island' – one of ITV's flagship shows – is set to go ahead later this year.
Presenter Laura Whitmore recently revealed that the applications have been "crazy" for the new series.
She said: "At the moment everything is like, knock on wood! The applications have been crazy – everyone wants to go to a hot country and get into a villa.
"The most important thing is to do it safely, so if it can't be done the normal way, they'll have to change things, but I'm very hopeful and excited."
Laura admitted she can't wait to return to the show, once the health crisis has eased.
The TV star – who replaced Caroline Flack as the host following her death in February last year – also thinks 'Love Island' may have benefited from not being on the air for an extended period of time.
She said: "I love doing it, it's such a fun show. And I actually think it's been good to have had that break, for everyone who works on it, because we all went through a loss.
"It's nice to realise how much people missed the show. Apparently applications are crazy this year. Let's just pray the vaccines kick in."