Davina McCall says it's a 'miracle' she's still alive after drug addiction
Bang Showbiz
12 March 2021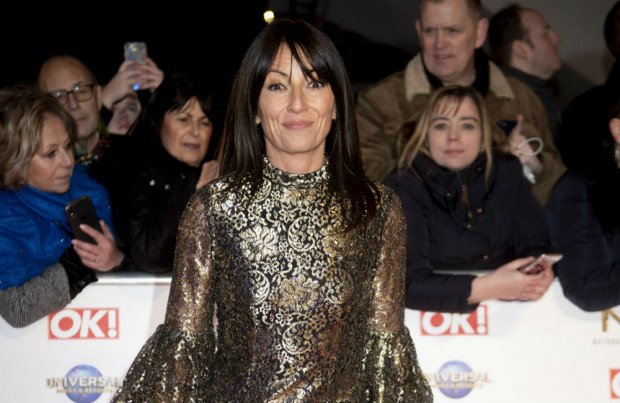 TV star Davina McCall says it's a "miracle" she's still alive after her struggle with drug addiction
Davina McCall has said it's a "miracle" she's still alive after her battle with drug addiction.
The 53-year-old presenter – who has been clean for over two decades – has candidly discussed her issues with drugs in her youth, and how it could have cost the star her life.
Speaking to DJ Fat Tony on 'The Recovery', she said: "It's a miracle I'm still alive. My drug of choice was heroin.
"I went from speed then to coke – coke was/is really expensive for a 17, 18-year-old girl still at school.
"Then I got a job at Models One and that changed everything. I was partying a lot and it was the ecstasy era and it was late Eighties, early Nineties – summer of love.
"Everybody hugging each other, and stroking each other, and telling everybody that they loved them. So I remember that as being a really crazy, fun time."
However, Davina was rocked when a friend told her "everybody talks about you" and insisted they couldn't be friends anymore.
She added: "That was like a dagger, I thought, 'Oh my god, I am the topic of discussion at dinner parties.'
"Up until that point, I was like, 'I'm not an addict. I can just give up one drug, heroin, and keep taking the others.' But I took one line of coke and I was up for 24 hours.
"I couldn't take half an E, I had to take five. Suddenly, everything started doing a Tetris and was falling into place, I thought, 'Oh my god, I'm an addict.' "
And Davina recalled the moment she went to a meeting and was stunned when she recognised people from her past.
She said: "I sat at the back and thought, 'Oh god, oh god.' And then at the end the guy went, 'We've got 10 minutes for newcomers or people who find it hard to share.'
"I felt like everybody turned around and looked at me and I went, 'My name is Davina, and I'm an addict.' "
Meanwhile, the former 'Big Brother' host also admitted she abused drugs to "fill the hole" after being abandoned by her late mother Florence Knock when she was a child – although she doesn't see herself "as a victim" at all.
She explained: "It's a fact that when I was nearly four, my mum took me to my granny's house and said 'I'm going on holiday for two weeks' and she never came back. I then ended up feeling like a guest at my granny's, but it was all organised.
"We kind of know now that we need to process it. I felt abandoned. I was still going to visit my mum over the holidays but I didn't know that [at the time].
"That might have been the core of the issue but I feel like there's an overarching reason why I used, and that is that I constantly had a hole here and it really hurt."