Eggheads moving to Channel 5 after 18 years on BBC
Bang Showbiz
12 March 2021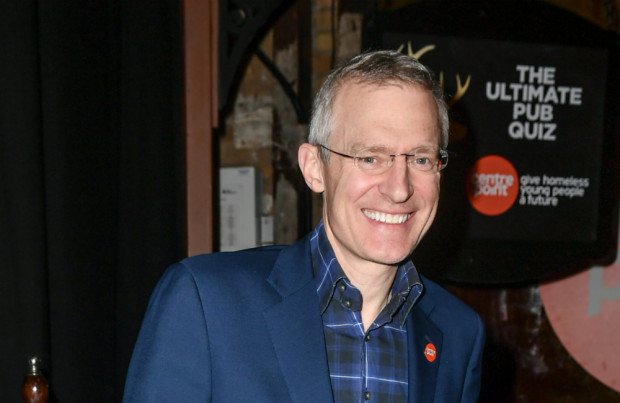 Jeremy Vine confirms 'Eggheads' is moving from the BBC to Channel 5 for its upcoming 22nd series
'Eggheads' is moving to Channel 5 after almost two decades on the BBC.
The popular daytime game show's host Jeremy Vine confirmed the programme – which sees teams testing their knowledge against top quiz champions including first ever 'Who Wants To Be A Millionaire?' Judith Kepple – is switching broadcasters for its upcoming 22nd series after 18 years with the Beeb, and he will still be at the helm.
On Friday's episode (12.03.21) of 'The Jeremy Vine Show', he was playing a game of Hangman with viewers as audience members phoned in to guess letters.
Judith rounded things off to reveal the word "Eggheads", and Jonna Lumley confirmed the exciting news.
She said: "Jeremy's big announcement is that 'Eggheads' is coming back!"
The host – who has fronted the programme since 2008 – added: "The programme which I presented for more than 10 years, 'Eggheads', one of the greatest quizzes in the history of British TV, is moving to Channel 5 later this year."
And Judith revealed how happy she is with the news, with the most recent series airing from May 2019 until June 2020.
Appearing via Zoom, she said: "I'm thrilled to bits. I can't tell you how lovely it will be to have something to do at last."
In a statement, Jeremy later added: "I can't wait to be reunited with the mighty Eggheads and see new teams try to take them on.
"I'm sure fans of 'Eggheads' will share in my delight that it has found a new home on Channel 5."
And Commissioning Editor Daniel Pearl commented: "I'm delighted that 'Eggheads', one of the UK's most loved quiz shows, has found a brand-new home on Channel 5.
"This is yet another step in the transformation of Channel 5 as it grows its audience rapidly."