Patsy Palmer 'hit hard' by Barbara Windsor death
Bang Showbiz
15 March 2021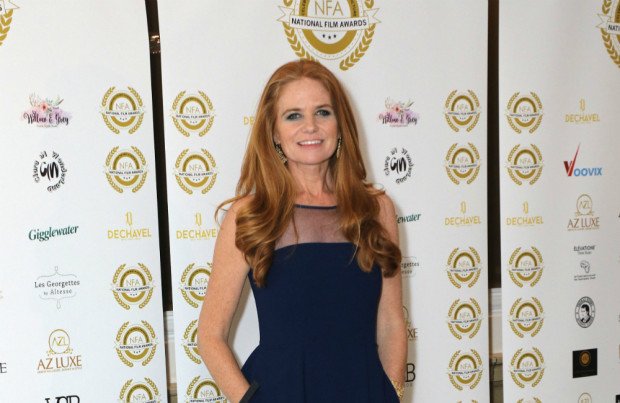 Former 'EastEnders' actress Patsy Palmer has admitted she was "hit hard" when her co-star Dame Barbara Windsor passed away in December
Patsy Palmer was "hit hard" by Dame Barbara Windsor's death.
The 'Carry On' legend passed away in December aged 83 after battling Alzheimer's, and her friend and former 'EastEnders' co-star was distraught over the news.
She said: "It hit me hard, Barbara passing away.
"I was the first person she met on her first day, and she was so nervous, really terrified. I took her for lunch, told her I'd been nervous too on my first day, but secretly I was, like, 'Oh my God, Barbara Windsor!'
"We had a real friendship, sometimes at loggerheads, then we'd love each other again, just like any true friends."
And Patsy thinks it was particularly sad that Barbara's life couldn't be celebrated in the way she would have wanted because lockdown restrictions meant that just 30 mourners could attend her funeral.
She added: "It's so sad she passed away at a time when she couldn't have the send-off she'd have liked. She loved everything about this industry, did Barbara."
Meanwhile, the 48-year-old star admitted her 2019 return to 'EastEnders' as Bianca Jackson had an impact on her daughter Emilia, now 19, who was so "overwhelmed" by the attention having a famous mother brought, she had to eat lunch alone at school.
Patsy added to Sunday Times Magazine: "She loved school but her last year was a bit difficult.
"I was in 'EastEnders' at the time, and she ended up being taken to the lunch room earlier than everybody else every day, just so that she could have lunch alone in peace.
"All the other kids were driving her mad about me, saying things all the time. It was never mean stuff, and she was never bullied; she just found it all kind of overwhelming.
"Sometimes she'd say to me, 'I just don't know who my real friends are.' "