Pub in the Park tours the UK with live music plus food and drink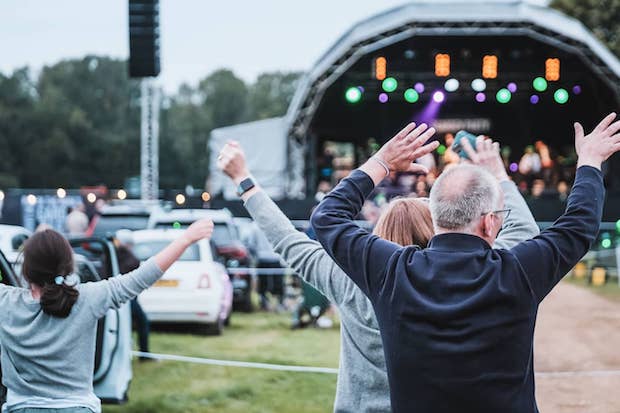 Outdoor event featuring musicians Tom Walker, Rudimental, Beverly Knight, Sophie Ellis-Bextor alongside top chefs
Pub in the Park returns to host a series of outdoor events featuring live music plus food and drink this summer. Tickets for the Pub in the Park are available from 9am on Friday 19 March.
The socially distanced festival – fronted by chef Tom Kerridge – combines an eclectic mix of live entertainment with food and drink options from across the UK. Music acts performing at the various outdoor venues in 2021 include Tom Walker, Rudimental, Beverly Knight, Sophie Ellis-Bextor, Kaiser Chiefs, The Feelings, Basement Jaxx, The Kingdom Choir, Marc Almond and more.
Pub in the Park won't be serving up just any old grub, instead bringing with it an array of the nation's top restaurants and pubs. Little Social, Atul Kochhar's, Kerridge's Bar & Grill, All's Well and The Star Inn will be serving up food.
Pub in the Park 2021 tour dates:
Fri 18–Sun 20 Jun – Bath
Sat 26–Sun 27 Jun – Dulwich
Fri 2–Sun 4 Jul – Warwick
Fri 9–Sun 11 Jul – Tunbridge Wells
Sat 24–Sun 25 Jul – Chichester
Fri 3–Sun 5 Sep – Chiswick
Fri 10–Sun 12 Sep – St. Albans
Thu 16–Sun 19 Sep – Marlow
Tickets for Pub in the Park go on sale at 9am on Friday 19 March.