Ollie Locke and husband find surrogate
Bang Showbiz
22 March 2021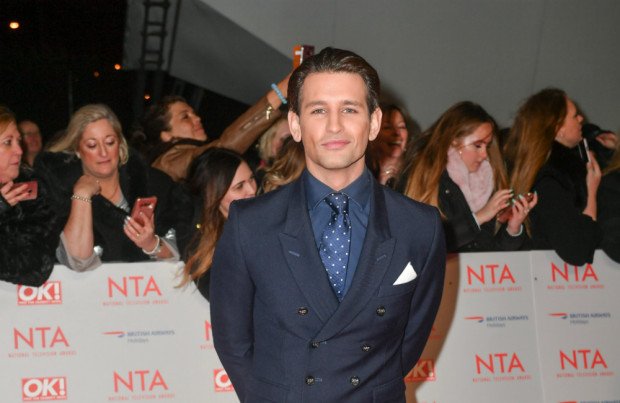 'Made in Chelsea' star Ollie Locke and his husband Gareth have found a surrogate, and the couple are now waiting for lockdown restrictions to ease so they can fly to the US in the hope of carrying out an embryo transfer from an American egg donor
Ollie Locke and his husband have found a surrogate.
The 'Made in Chelsea' star and his spouse Gareth are ready to start a family and after finding a woman who is prepared to carry a child for them, they are now waiting for lockdown restrictions to ease so they can fly to the US in the hope of carrying out an embryo transfer from an American egg donor.
Ollie said: "We have a British surrogate! She messaged me and said, 'Don't think I haven't thought about this for a long time.' It's a miracle that we've found someone we both utterly adore."
On their decision to go to the US, he added: "Gareth says it's like the British government allows surrogacy, but it really don't want you to do it…
"The rules in America are more progressive and it feels like what we want to do is much more accepted and regulated. I hate the idea that in the UK you can't see an egg donor's face, so for the rest of my life I'd have no idea where my child's features came from."
But the couple won't know which of them has fathered the child.
Ollie explained: "We're mixing it up, so it'll be whoever's swims best on the day and we'll never know. Although if it comes out with yellow hair, it'll be Gareth's."
And if the procedure doesn't work, the couple will consider adoption.
Ollie said: "Obviously we thought about [adoption]. Certainly it's a viable and lovely option.
"I want my own biological child. If Gareth and I can't have biological children for whatever reason, of course we can discuss it, but surrogacy is our plan first."
But for now, the pair and their loved ones are "terribly excited" about their surrogacy dream.
Ollie said: "It's the start of our family and it's terribly exciting. I'm about to turn 34, so everyone around me is doing it, but the best thing is my mum didn't think she would ever have a grandchild from my side, so she couldn't be more excited."
Ollie hopes his platform can help ease the taboos that still surround surrogacy.
Speaking to Sunday Times Style, he said: "I'm aware of my influence. After the wedding was on 'MIC' I got a message saying, 'You being you has saved my life.' If I get one message like that every 10 years, then why wouldn't I put these things on camera? We're helping people realise they're not on their own."