Kellie Bright hits back at criticism of having a baby at 44
Bang Showbiz
23 March 2021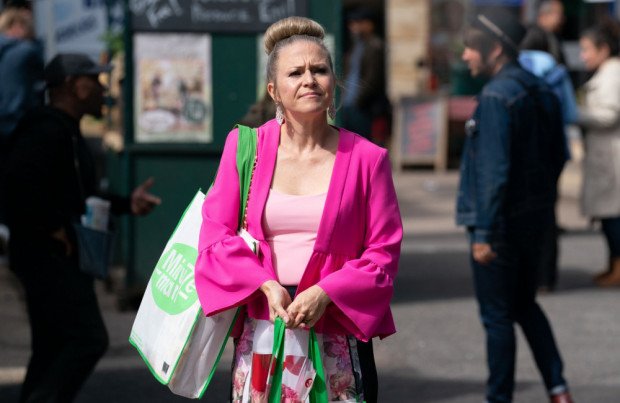 'EastEnders' actress Kellie Bright has slammed criticism of having a child aged 44, insisting "no one would bat an eyelid" if she was a 44-year-old man having a third child
Kellie Bright has hit back at criticism of having a child at 44.
The 'EastEnders' actress – who has kids Freddy, nine, and Gene, four, with her husband Paul Stocker – has insisted "no one would bat an eyelid" if she was a 44-year-old man having a third child.
She said: "If I was a man having my third child at 44, no one would bat an eyelid.
"And don't forget my husband is much younger than me. He's in his thirties, so he's still running around after the kids, which is great!
"We met when I was 31 and I didn't want to jump straight into having kids, I wanted us to enjoy each other, to travel and have adventures."
Kellie – who plays Linda Carter on the BBC One soap – admitted if she could've picked when to have kids she would've "finished having [her] babies at the end of [her] thirties".
She explained: "We had Freddy when I was 35 and if I could've mapped out my life and picked my ages, I would've finished having my babies at the end of my thirties.
"But who gets to pick their life like that? We had fertility struggles we didn't expect and had to just deal with it."
After the couple naturally conceived their son Freddy, they couldn't get pregnant again, and they turned to IVF.
It resulted in the pair having four "good, strong embryos", one of which became their son Gene, and they froze the other three ahead of trying for a third child further down the line.
Kellie and Paul started again last September and while the first two embryos failed, the third one worked.
She added to OK! magazine: "Every baby is a miracle, be it an IVF journey or a drunken one-night stand that results in a pregnancy.
"And that's how I've felt about all three pregnancies.
"They're all my little miracles – but people need to know that as you get older, it's often a more difficult journey. And I know I've been one of the lucky ones."