Ben Hardy joins The Girl Before cast
Bang Showbiz
24 March 2021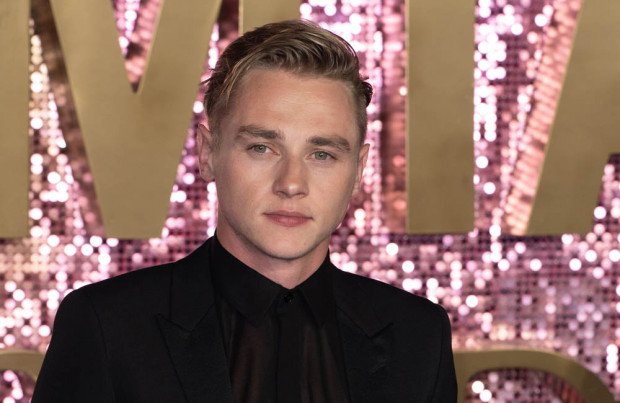 Ben Hardy will join David Oyelowo, Gugu Mbatha-Raw, and Jessica Plummer as insecure Simon in the upcoming thriller 'The Girl Before'
Ben Hardy is set to star in 'The Girl Before'.
The 30-year-old actor will play Simon in the HBO Max and BBC One limited series, alongside David Oyelowo, Gugu Mbatha-Raw, and fellow former 'EastEnders' actor Jessica Plummer.
The four-part series is adapted from the JP Delaney novel of the same name and follows Jane (Gugu), a traumatised woman who moves into a minimalist townhouse on One Folgate Street.
However, she soon discovers her high-tech home is under the control of the architect (David) and finds out another girl has lived there and gone through the same experience.
According to Variety, Ben's character Simon believes he is not enough for his girlfriend Emma, who is played by former 'EastEnders' star Jessica.
Her logline reads: "Fun loving and confident, Emma is stuck working at an unfulfilling marketing job, and is less than satisfied with her partner. "For her, One Folgate Street's stone walls represent security, safety and renewal. But Emma is hiding a dark secret and, living in the pressure cooker that is One Folgate Street, the truth will out in the end."
It marks Jessica's first major role since she starred as Chantelle in 'EastEnders'.
She became widely recognised for highlighting the issue of domestic violence, after her character died at the hands of her husband, Gray Atkins, who is portrayed by Toby-Alexander Smith.
Chantelle met her demise in September when Gray pushed her onto an upturned knife in the dishwasher.
Jessica admitted afterwards she was "in absolute bits" about her 'EastEnders' exit.
She wrote on Instagram: "Now that the dust has slightly settled, I'd just like to say.. "On a personal note, I am in absolute bits to be leaving the show. I miss even this bits I thought I hated (that dodgy outside toilet near the police station with 20 million spiders) "All of it has been a dream come true. Without getting speechy, I owe SO many people my thanks for believing in me on my journey."