David Tennant to star alongside Stanley Tucci in Inside Man
Bang Showbiz
25 March 2021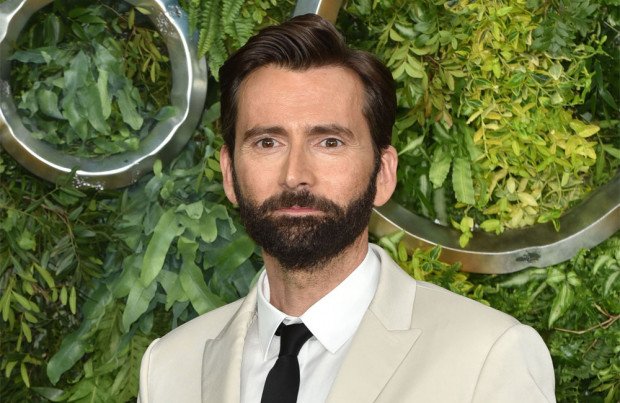 David Tennant has joined the star-studded cast of 'Inside Man', a new Steven Moffat-created drama series
David Tennant is set to star in the new Steven Moffat-created drama 'Inside Man'.
The 49-year-old actor – who is perhaps best known as the tenth incarnation of The Doctor in 'Doctor Who' – is poised to appear alongside the likes of Dolly Wells, Lydia West and Stanley Tucci in the Paul McGuigan-directed mini-series.
Steven Moffat and Sue Vertue, the executive producers for Hartswood Films, said: "We're a bit stunned, and very excited, at the acting talent we're managing to assemble for this show. Can't wait to crawl out of our lockdown bunker and get to work."
The series follows the fortunes of a prisoner on death row in the US, a Vicar in a quiet English town, and a maths teacher trapped in a cellar, as their lives become intertwined in an unexpected way.
The show is being produced by Hartswood Films for BBC One and Netflix, and Caroline Stone, the director of independent drama at BBC Studios, is "excited" by the project.
She said: "We are very excited to be working once again with Hartswood Films, the BBC and Netflix to bring another fantastic series from Steven Moffat to audiences around the world.
"'Inside Man' is set to be an unmissable drama with a hugely talented line-up both on and off screen. From the very successful partnerships we've had in the past with Netflix, we are optimistic it will be another hit globally."
Chris Sussman of Netflix is also looking forward to the new series.
He said: "It's impossible to say too much about 'Inside Man' without giving away spoilers – so let's just say the scripts are fiendishly clever, the cast is fantastic and at this point in time nobody but Steven knows how it's going to end."
The show is due to begin filming later this year and will premiere on BBC One and BBC iPlayer in the UK. Outside the UK and Ireland, 'Inside Man' will debut on Netflix.