Russell T Davies says Doctor Who responsibility delayed It's a Sin
Bang Showbiz
29 March 2021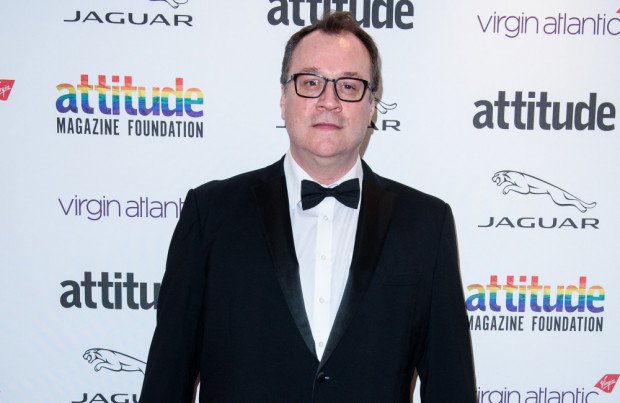 Russell T Davies delayed his TV passion project because he felt a responsibility towards 'Doctor Who'
Russell T Davies' responsibility to 'Doctor Who' delayed 'It's a Sin'.
The 57-year-old writer admits his TV passion project could easily have been made a decade earlier, but instead, he decided to prioritise the iconic sci-fi show.
Russell – who brought 'Doctor Who' back after a 16-year absence from TV screens – explained: "My whole career got sidelined for 10 years by 'Doctor Who'.
"If it wasn't for that we'd be doing 'It's a Sin' 10 years earlier."
'It's a Sin' tells the story of a group of gay men who lived during the Aids crisis in the UK.
The programme proved to be a huge hit with viewers when it launched in January, even though Russell expected it to flop.
He told amfAR: "Over Christmas we were going, 'Oh my God, we're in the middle of a pandemic and here we are launching a drama about a virus.'
"I thought it was the death knell. Its success has been an enormous surprise."
Russell previously admitted that Aids felt like something "very distant" at the beginning of the health crisis.
He recalled: "It did start like a strange rumour on the horizon. It started as something American. We felt very distant. It literally felt like it got closer and closer and closer, until it was on your doorstep, until it was taking away people you loved.
"Eventually, simply – it must have been around the mid- to late-80s – you know someone who's got it and dies."
Russell also explained that even though the gay community now has a louder voice than ever, gay rights remain "paper thin".
He said: "I sit here absolutely convinced that the rights that we have are paper thin and could be lost at any moment.
"So don't tell me that we can relax on any laws, any freedoms that we have, any liberty."