Janette Manrara: Strictly saved my relationship
Bang Showbiz
6 April 2021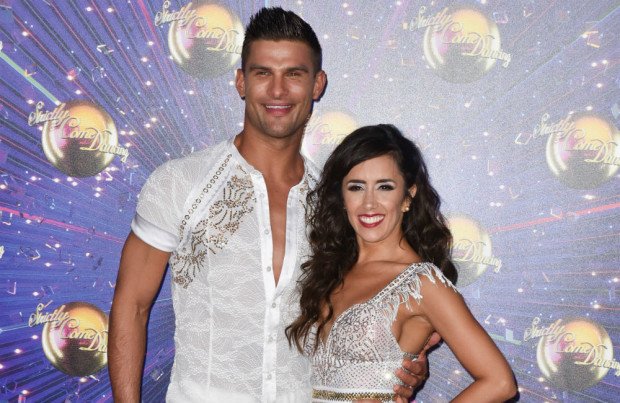 Janette Manrara and Aljaž Škorjanec have credited 'Strictly Come Dancing' for giving them jobs that saved their relationship
Janette Manrara and Aljaž Škorjanec have credited 'Strictly Come Dancing' for "saving" their relationship.
The dancing duo thought they would have to put their romance at risk when Janette, 37, needed to return to the US and Aljaž, 31, to Slovenia before the BBC Latin and ballroom dancing competition offered them both jobs that meant they could stay in the UK together.
Janette told The Sun newspaper:  "'Strictly Come Dancing', it saved us. It saved us really, in every way.
"Aljaz and I were at a point in our relationship where he was going to possibly have to move back to Slovenia and I was going back to Los Angeles, and we were going to try the long-distance thing and see what happened.
"So when we got that phone call to come and join 'Strictly' it didn't only give us stability workwise, it saved our relationship."
The couple met in 2009 before marrying in 2017 and watched as some of their co-stars fell victim to the 'Strictly' curse, but Janette and Aljaž were able to beat the odds.
She added: "We got engaged on 'Strictly', we got married while being on 'Strictly'. For us it's always been the biggest 'Strictly' blessing instead of a 'Strictly' curse, and we owe everything to the show really."
And now, Aljaž feels "blessed" to have both his career and wife as they are both set to return to the dancing competition later this year.
He added: "We have been so lucky and blessed. Looking back, we always sit down, we pinch ourselves. We have to, because from dancing in our own countries and travelling the world together with the theatre show, and then we've been so fortunate to get the job on the biggest TV show in the country."