Cheryl Baker rejected by EastEnders after 'rubbish' audition
Bang Showbiz
16 April 2021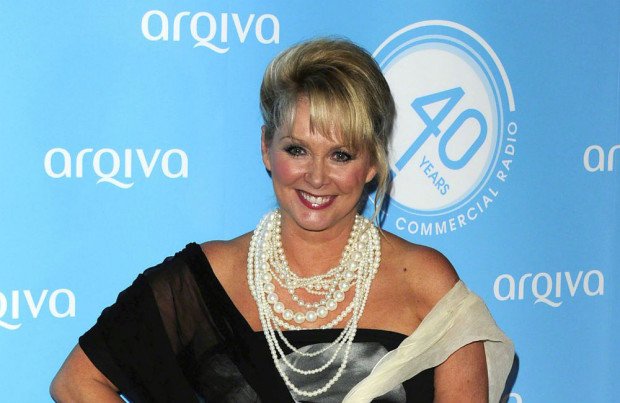 Bucks Fizz singer Cheryl Baker recently tried out for a role in 'EastEnders', but the star has admitted she "didn't deserve the part" and was snubbed from the soap after a "rubbish" audition
Cheryl Baker recently auditioned for 'EastEnders' – but she was snubbed after failing to "learn her lines properly".
The 67-year-old singer has admitted she "didn't deserve the part" because she was "a bit rubbish" in the try out, but she is hoping the BBC One soap's bosses give her another chance.
She said: "I auditioned for EastEnders recently but I didn't get the part. I was a bit rubbish really.
"I was a bit nervous and didn't learn my lines properly.
"I don't watch any soaps – I'm not a big TV watcher at all. I think it was the part of the woman who runs the theatre school, which is something that I've done in the past.
"It was in the midst of lockdown, my daughter was reading the other part and to be perfectly honest I didn't learn my lines properly. I didn't deserve the part. However, I'd like them to give me a second chance.
"I'm a very optimistic person, and if something doesn't happen I believe something better is around the corner."
The former Bucks Fizz star has admitted the coronavirus pandemic has been "terrible" for her "work-wise", and she is relying on royalties and recording £30 video messages for her income.
She said: "They're only £30, and out of that I get £22.50, but they do build up, and also with the old Bucks Fizz discography and royalty payments – I've recently had two payments come in, so it's the little things that help me along."
Cheryl admitted she has "never been very good with money" and once blew £500,000 on two investment opportunities.
She added to the Daily Star newspaper: "I invested £300,000. I sold my parents' house which I bought for them, and invested all of that money in Cape Verde in two properties.
"In 2008/2009, the bottom fell out of the market, so I lost.
"I also invested £200,000 in a film a friend of mine made and it flopped. I made £300 back.
"So I've made some silly investments, but I don't regret it."
In January, Cheryl told how the pandemic had left her "broke".
The Fizz singer said: "I haven't worked for a year. We had one virtual gig and that was our only income. It's been ridiculously hard…
"I owe lots of tax and VAT because I had a great year three years ago.
"But because I had that great year, I now can't claim anything from the government.
"So I've had to ring the VAT and tax people and say, 'You're going to have to put it on hold.' But that's the only thing I can do right now because I physically haven't got the money to pay anybody because I'm broke.
"But I am well and that is far more important."