Ulrika Jonsson still has X-rated birthday present from Gladiators stars
Bang Showbiz
16 April 2021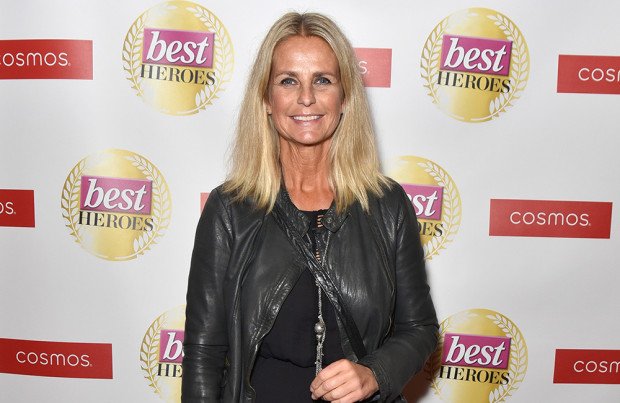 Former 'Gladiators' host Ulrika Jonsson still has an X-rated 30th birthday present she received from the ITV show's stars
Ulrika Jonsson was gifted a "sex toy" by the female 'Gladiators' stars for her 30th birthday.
The 53-year-old presenter – who hosted the popular ITV game show for eight years until it ended in 2000 – has opened up about the wild world behind the scenes, and her friendships with the muscle-bound cast.
Writing for The Sun newspaper, she said: "All the Gladiators were friendly and, believe it or not, I didn't find them attractive. I'd never been around bodies like that before.
"I got on with the girls, even if I didn't entirely comprehend their world. On my 30th birthday the female Gladiators got me a sex toy. I have kept it to this day."
She admitted life at the hotel during filming was particularly over the top, with "a lot of bed-hopping" at the time.
She added: "That first year in the Hyatt Regency hotel, which we more or less took over, there was a lot of bed-hopping, as there would be with a bunch of young, virile men and women with insane bodies.
"Apparently, there were quite a few multiples of people enjoying a bit of rough and tumble under the covers, while I was up in my room writing the script and furiously trying to learn my lines."
And while Ulrika wasn't drawn to the hulking frames, she hit the headlines in 1995 when she was unfaithful to then-husband John Turnbull with 'Gladiator' star Hunter, whose real name is James Crossley.
She explained: "Yes, I was as surprised as you that I could see past those humongous muscles and fall for the person behind it. But I did.
"It wasn't my finest hour, but happily it wasn't a sackable offence. If anything, the publicity surrounding the affair may even have been deemed a positive by the producers."