Nadia Sawalha says Loose Women has made her a 'better person'
Bang Showbiz
18 April 2021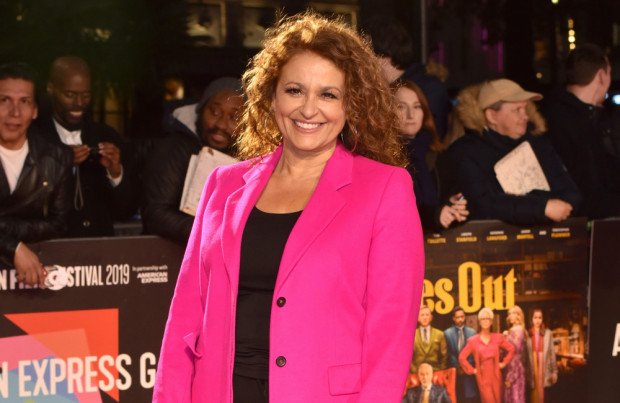 Nadia Sawalha admits that 'Loose Women' has changed her life and made her a better person
Nadia Sawalha thinks 'Loose Women' has made her a "much better person".
The 56-year-old actress first joined the ITV show in the late 90s and she admits that it's transformed her life.
She shared: "I'm really lucky to be in a job where I'm working with women who are my friends.
"We get to talk about all kinds of issues, and being on 'Loose Women' has made me a much better person.
"I was very narrow-minded and judgemental before. When I joined I was like, 'Kaye Adams and Jane Moore? They're not my kind of person, I'm never going to be friends with them'.
"But now we are so close. We laugh until we can't any more. Linda [Robson] and I were once laughing so much I wet myself. Very embarrassing!"
Nadia also starred on 'EastEnders' between 1997 and 1999, and she still has fond memories of working with Dame Barbara Windsor, who passed away in December at the age of 83.
She told The Sun on Sunday newspaper: "It was a sociable crowd so we used to hang out a lot and I had some good nights. I remember the absolute shame of having nothing decent to wear to the first 'big night out' with the cast.
"Barbara was so lovely because I'd met her a few times before I joined and she knew I was broke, so she got the wardrobe department to help me out.
"She gave me so much support when I joined the cast. An absolute legend.
"I'll always remember going to clubs with Barbara.
"She was so funny every time and she used to always go to the front of the queue and she'd walk straight up to the bouncers and go, 'Frisk me!', all very jokey, obviously, but she was such good fun."