Big Brother race row
Bang Showbiz
3 September 2008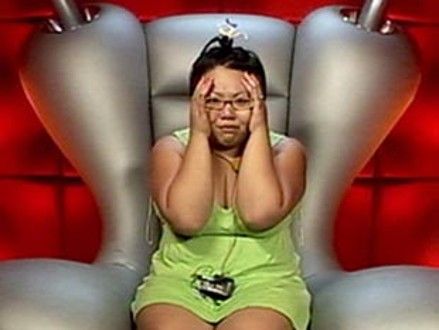 'Big Brother' is engulfed in another race row after former 'EastEnders' star Wendy Richard seemed to racially abuse Kathreya. The actress was appearing on spin-off show 'Big Brother's Little Brother' ('BBLB') on Monday night when she began discussing the Thai masseuse, who left the house in a shock eviction last night.
Wendy said: "I was a big fan of Kat, and we would discuss it amongst our friends and they said she is not right.
"I looked at her through different eyes and I have to admit they were right and I was wrong. She is fake, and she is very cute.
"What is it they say about these inscrutable Chinese? And she is Thai, but it is all Oriental isn't it? Well it is to me anyway."
Realising how offensive the comments could be, presenter George Lamb quickly said: "I don't think that is unique to Asian people, more to Kat."
Wendy continued: "They don't betray their emotions on their face, that is what I meant."
TV watchdog Ofcom has already received complaints about the episode, which was cut from repeats of the show.
A Channel 4 spokesman said: "'BBLB' does go out live, George Lamb did correct her that her comment was not specific to Asian people but to Kat."
Wendy's spokesman Kevin Francis said: "Wendy would have not intended comments that way, she is not racist at all. It has been blown out of all proportion."
Jady Goody was accused of racially bullying actress Shilpa Shetty during last year's 'Celebrity Big Brother', while 'Big Brother 8' contestant Emily was removed after she used the word "n****r".
© BANG Media International