Kylie and Dannii Minogue join RuPaul's Drag Race Down Under
Bang Showbiz
22 April 2021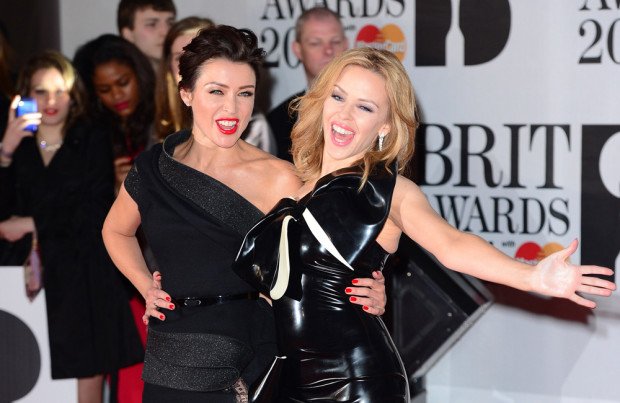 Pop siblings Kylie and Dannii Minogue have joined 'RuPaul's Drag Race Down Under'
Kylie and Dannii Minogue will be among the celebrity guests on 'RuPaul's Drag Race Down Under'.
The chart-topping siblings have joined the guest star line-up for the Australian version of the hit TV show, and Kylie is thrilled to be part of 'Drag Race Down Under'.
She said: "I'm so excited to finally be a part of 'RuPaul's Drag Race' for the first series Down Under. It's such an iconic show and I can't wait to watch the contestants perform their hearts out to win the title of Down Under's first drag superstar!"
Dannii, 49, is similarly excited about joining the TV show, which is being broadcast on the BBC iPlayer next month.
She shared: "I got to have a cheeky 'Untucked' chat with the girls on 'RuPaul's Drag Race Down Under' season one.
"They had come straight from the runway challenge so it was exciting and tense all at the same time, not knowing who was going to have to lip sync for their life!"
Another of the big-name guests set to join the show is acclaimed filmmaker Taika Waititi, who has helmed movies such as 'Jojo Rabbit' and 'Thor: Ragnarok'.
Meanwhile, 'Drag Race' star Michelle Visage recently claimed that the show has become a global success because it's seen as "accepting, loving and forgiving".
She explained: "I think people need to know that they matter and that they belong. On the show everyone sees something they can relate to – and they see a place that is accepting, loving and forgiving. Everyone is welcome."
Asked about the differences between the US and UK versions of the show, she said: "It's important for the whole UK drag scene to be showcased for what it is, and it is not fair to compare. The aesthetic is different.
"There is a beauty and authenticity about drag in the UK with its rough edges. And that's what I love."