Kate Winslet 'regularly' serenades Guy Pearce with Neighbours theme tune
Bang Showbiz
23 April 2021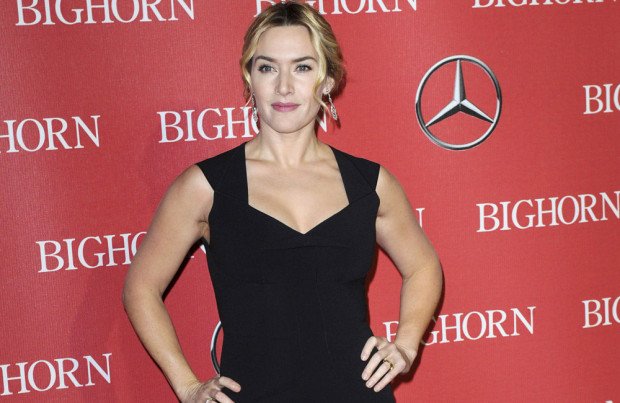 Former 'Neighbours' actor Guy Pearce has revealed Kate Winslet is a secret fan of the Channel 5 soap, and she "regularly" sings the theme tune to him on the set of their new programme 'Mare of Easttown'
Kate Winslet often serenades Guy Pearce with the 'Neighbours' theme tune on the set of their new show 'Mare of Easttown'.
The 45-year-old actress is a secret super-fan of the Channel 5 soap, and Guy – who shot to fame as Mike Young on the Australian programme from 1986 to 1989 – has admitted that while it "does get old" hearing the song on a regular basis, it is "fine" that Kate sings to him.
Speaking to the Sydney Morning Herald, he said: "She (Kate) was a fan of 'Neighbours' when she was 11, so there's that connection as well.
"She likes to sing the 'Neighbours' theme to me quite regularly. That does get old but you think, 'Well, if anyone is going to sing that at me, it's fine that it's you!' "
Guy, 53, recently admitted he will "always appreciate" the "incredible opportunity" he was given on 'Neighbours'.
He wrote on Twitter: "Dec 2nd 1985. On this day 35 years ago I started filming a little tv show in Ramsey street. Some of you may have heard of it. I was just 18 and a tad nervous. I met wonderful people and have great memories. I'll always appreciate this incredible opportunity. Thanku!! @neighbours (sic)"
In March last year, Annie Jones – who plays Jane Harris in the soap – revealed how she tried to get Guy and his former co-star Jason Donovan (Scott Robinson) back on Ramsay Street for the soap's 35th anniversary celebrations.
She said: "Stefan Dennis (Paul Robinson) and I caught up with Jason Donovan and Guy Pearce when we were all in the UK a while ago.
"We tried to persuade them to do it but they are both so darn busy!
"Jason has been in Melbourne doing 'Chicago' on stage. I'm pretty sure Guy is in Amsterdam or somewhere exotic making a movie."