Stephen Graham joins Peaky Blinders
Bang Showbiz
30 April 2021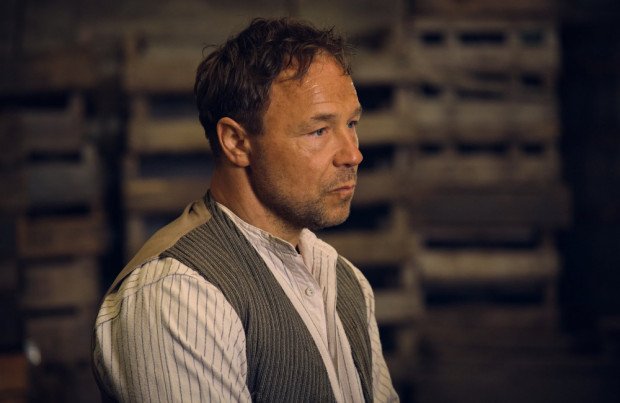 'Line of Duty' and 'Boardwalk Empire' star Stephen Graham has joined 'Peaky Blinders' for the sixth series
Stephen Graham has joined 'Peaky Blinders' for the sixth and final season.
The 47-year-old actor – who has starred in the likes of 'This Is England', 'Gangs of New York' and 'Line of Duty' – has officially been cast in the BBC period drama as an as-yet-unnamed character.
Announcing the news on social media and revealing a first look at him in the role, the show's official account tweeted: "We're thrilled that @StephenGraham73 has joined the cast of #PeakyBlinders series 6. (sic)"
The incoming star kept his response short and sweet, as he revealed he is grateful for the experience.
He replied: "Thanks for having me".
Fans were delighted by the announcement, with many pointing to Stephen's talents as an actor.
One fan wrote: "Yasssss!! My fellow Scouser is a great actor. You got a scoop getting him on board. Literally cannot wait to see what role he will play (sic)"
And another said: "The elite of British actors, gonna have to give this show another go now".
Plenty of viewers also admitted they'd like to see Stephen reprise his role as Al Capone after playing the notorious gangster in 'Boardwalk Empire', but 'Peaky' Steven Knight previously confirmed that won't be the case.
The 'Peaky Blinders' creator explained: "Stephen Graham. Don't worry ... we're proceeding with that, but not for this series.
"Not Al Capone – I didn't want to go west.
"Because it's a minefield once you go into Chicago gangsters. I refer to him last series, but I didn't want to go into that."
Plans for Stephen to join the cast have been in the pipeline for a long time, as the show boss confirmed back in July 2019 he wanted to get him on board.
However, in April last year the actor said: "I was supposed to be starting 'Peaky Blinders', but that has been put on hold indefinitely.
"My agent had spent a load of time putting that together."