Little Britain's Matt Lucas and David Walliams working on new series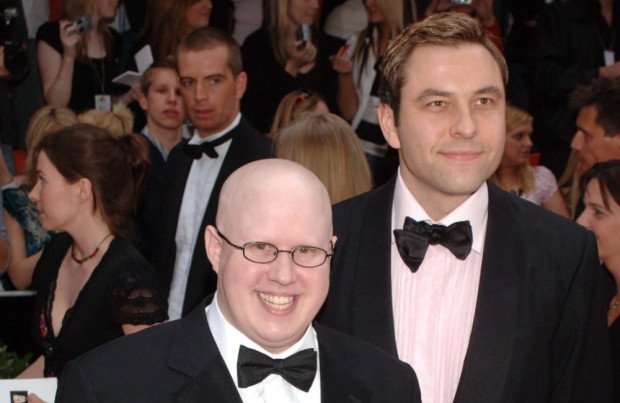 'Little Britain' stars David Walliams and Matt Lucas are plotting a new TV show together for the first time in a decade
David Walliams and Matt Lucas are to write a new TV series together.
The former 'Little Britain' co-stars – who created and worked on the BBC sketch show together on screen from 2003 to 2007 – are "discussing projects" at the moment, with the aim of getting something on air.
Appearing on this week's episode of ITV's 'The Jonathan Ross Show', David says: "Yes I'd like to. Me and Matt are meeting up and talking about projects. We took my mum out for dinner. We are discussing projects.
"We just have an idea of something we want to do. The idea – where we play lots of different characters, which is, you know, something people expect from us.
"So we're just going to start writing it, and if we feel it's good and we want to share it with people, we'll ask if anyone wants to put it on TV."
The 'Britain's Got Talent' judge and 'Great British Bake Off' co-host haven't worked on a full series together since mockumentary 'Come Fly With Me' ended in 2011.
David's comments come after Matt revealed they met up for a walk last week, and they have come up with an idea for a new show.
He teased: "We've got an idea. We haven't written anything down yet, we haven't pitched anything to anyone.
"But we do know what it is we want to do. We've got an idea for a series."
Matt previously admitted the pair "needed a break" from each other, but they eventually reunited at mutual friend Dale Winton's funeral in 2018.
He said last year: "We had a period where we needed a break. And we had the break and now we are great.
"We speak most days, text each other funny things, we had a lovely walk the other day. He rang while we've been talking actually, and he's texted me now about an idea we had over the weekend about something we could do together."