This article contains one or more affiliate links. If you follow one of these links, and make a purchase, we receive a commission.
Del Amitri announce August 2021 Edinburgh shows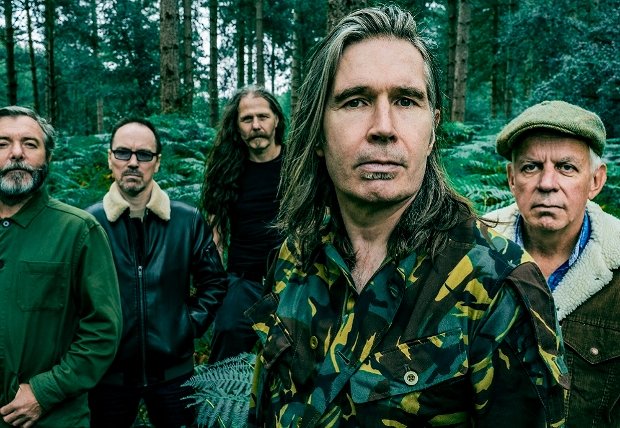 Classic Scottish rock band to play series of acoustic performances at Queen's Hall
Del Amitri have announced a series of socially distanced acoustic shows at Queen's Hall in Edinburgh this August. Tickets go on general sale at 10am on Friday 23 July.
Best known for a string of 90s hits including 'Roll To Me' and 'Always The Last To Know', as well as five consecutive top 10 albums, the shows mark the first gigs from the band in the post-pandemic world.
Singer Justin Currie says, 'After so many cancellations and postponements there's finally a real prospect of playing live again.
'It's not the kind of show we've ever done before, but after all the shit that has gone down in the past year-and-a-half what better time could there be!'
The band will also perform a rescheduled tour throughout 2021.
Del Amitri 2021 UK performance dates:
Thursday 26 August – Queen's Hall, Edinburgh
Friday 27 August – Queen's Hall, Edinburgh
Saturday 28 August – Queen's Hall, Edinburgh
Monday 13 September – St David's Hall, Cardiff
Tuesday 14 September – Southend Cliffs Pavilion, Southend-on-Sea
Wednesday 15 September – Royal Concert Hall, Nottingham
Friday 17 September – Blackpool Opera House
Saturday 18 September – York Barbican
Monday 20 September – Bridgewater Hall, Manchester
Tuesday 21 September – Sheffield City Oval Hall
Wednesday 22 September – O2 City Hall, Newcastle
Monday 11 October – The Town House, Hamilton
Tuesday 12 October – Aberdeen Music Hall
Wednesday 13 October – The Ironworks, Inverness
Thursday 14 October – Perth Concert Hall
Friday 15 October – Queen's Hall Dunoon
Saturday 16 October – Corran Halls, Oban
Monday 18 October – Symphony Hall, Birmingham
Tuesday 19 October – O2 Guildhall, Southampton
Wednesday 20 October – The London Palladium
Sunday 19 October – The Barrowlands, Glasgow
Monday 20 October – The Barrowlands, Glasgow
Tickets for Del Amitri's Edinburgh performances go on general sale at 10am on Friday 23 July