The Ninth Wave to tour UK in October, tickets available now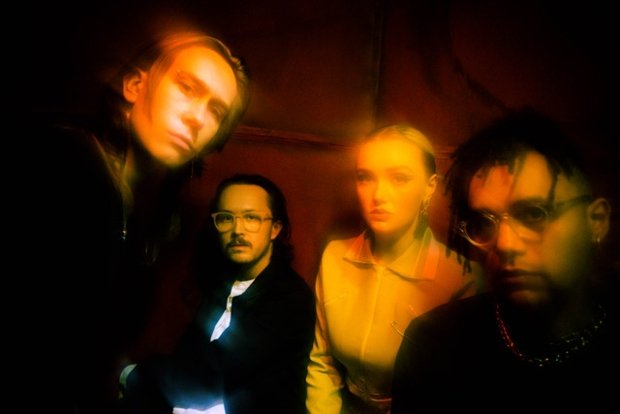 The synth rock quartet will play London, Manchester, Dundee and more
Former Scottish Album of the Year nominees The Ninth Wave will embark on a UK-wide tour this October. Tickets are on general sale now.
The tour comes as the band release their latest single 'Maybe You Didn't Know', a swirling piece of pop electronica that marks their most exciting music to date.
Singer-songwriter Hadyn Park-Patterson says, 'The song is about finding comfort in the uncomfortable and being able to hide yourself behind an overbearing and engulfing undefined fear.
'The first verse of the song comes from daydreaming. I was out walking on a day that the rain that had been unrelenting until it briefly subsided and made it possible to get out and go for a wander. I was staring at a burn that was flowing much more forcefully than it usually would. The frantic and panicked movement of the water reminded me of a time that I was in the middle of a fox-hunting-sabotage.
'Standing in the middle of the road with my eyes and thoughts lost in the babble of the water, I couldn't help but feel an affinity with the fox as I imagined the burn bursting its banks and the water gushing out and striking me up off of the ground.
'The feeling of fear and contentment about this situation were in equilibrium.'
The tour was previously planned for 2020, but was rescheduled due to the coronavirus pandemic. Tickets for the original dates remain valid.
The Ninth Wave's latest single 'Maybe You Didn't Know'
The Ninth Wave's 2021 UK performance dates:
Thursday 6 October – St Doms, Newcastle
Saturday 8 October – Omeara, London
Sunday 9 October – The Hope & Ruin, Brighton
Monday 10 October – Mama Roux's, Birmingham
Wednesday 12 October -The Deaf Institute, Manchester
Wednesday 19 October – Tunnels , Aberdeen
Thursday 20 October – Church, Dundee
Friday 21 October – Oran Mor, Glasgow(Sold Out)
Saturday 22 October – Oran Mor, Glasgow
Tickets for The Ninth Wave's performances are on general sale now.