Suranne Jones channelled own mental health struggles into I Am Victoria
Bang Showbiz
5 August 2021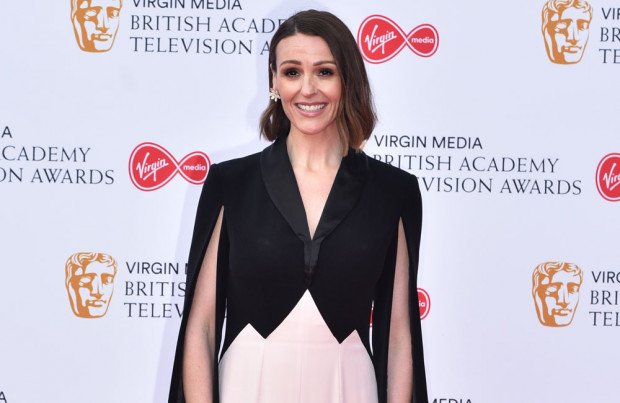 'I Am Victoria' star Suranna Jones channelled her mental health experiences into the one-off Channel 4 drama and "let it all out"
Suranne Jones found it "cathartic" to channel her own experiences with mental health into 'I Am Victoria'.
The 42-year-old actress stars in the first episode of Dominic Savage's second series of one-off dramas for Channel 4, and she admitted drawing on her own life created an interesting dynamic on set.
She told RadioTimes.com: "I'd come home to my husband and say, 'God, we did a scene today, and it was really raw, because I've been through it,' I'd already lived it as me."
Suranne admitted filming was "therapeutic" and "cathartic", particularly getting in front of the camera after the challenges of lockdown.
She added: "By the time I got to do 'Victoria', I was ready to just open up and scream and let it all out. Which I certainly did."
Her early ideas for the piece focused on motherhood, as she gave birth to her first child in 2016, but lost her own mum just 10 months later.
She then dropped out of 'Frozen' on the West End in 2018 after collapsing backstage, and in 2020 – when she felt like she was in a good place with her mental health – the pandemic rocked her.
She explained: "I felt that I had just got hold of my own anxiety and depression, and then the pandemic hit. My father was in ICU three months in.
"And during that time, me and Dominic, we were talking about what modern life does to people, and how the claustrophobia of the pandemic has really brought into focus who people are, and what they were defined by – people who've been defined by their work, and then no longer had it, people looking to social media to who they should be, and losing themselves completely.
"We talked about what modern life does to people, certainly women of my age, who come from a different generation, and they're now kind of a little bit lost as to who they are, what they should look like, who they should be."
The 'I Am...' series is largely improvised with its lead actor contributing ideas for their respective piece, which is what drew Suranne – who hadn't seen the first run – to the project.
She added: "I was just fascinated by the fact that he took women's stories and then he kind of shaped them into something that… it wasn't exactly their story, but it came from them.
"I thought, oh my God, that's amazing. I definitely want to do that."