Michael Whitehall didn't know Dwayne 'The Rock' Johnson
Bang Showbiz
5 August 2021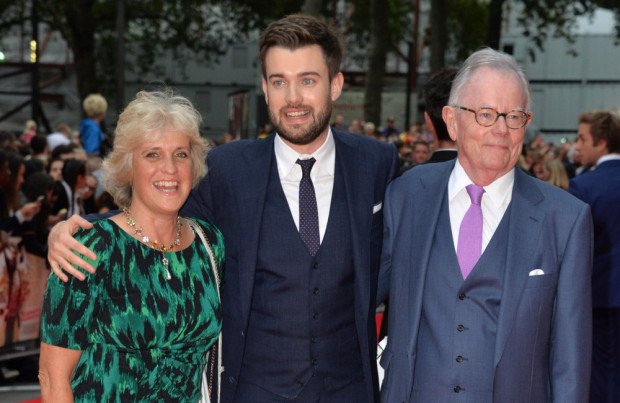 Jack Whitehall's dad Michael had "no idea" who his 'Jungle Cruise' co-star Dwayne Johnson was when they met on a videocall
Michael Whitehall had "no idea" who Dwayne 'The Rock' Johnson was when they met on FaceTime.
The 81-year-old producer and TV star – who has appeared alongside his son Jack Whitehall on four series of 'Travels With My Father' – got introduced to the 49-year-old Hollywood actor while Hilary was visiting Jack on the set of 'Jungle Cruise'.
She said: "The Rock is my ultimate next door neighbour, he's utterly wonderful.
"I first met him when it was 'bring your mum to work day' on the set of Jungle Cruise when he came into Jack's trailer completely blocking the doorway because he's so enormous!
"We FaceTimed Michael, but of course he had no idea who he was.
"I met Emily Blunt's mum that day too, and it turns out she actually IS a neighbour so we had a good gossip about all the neighbourhood goings on."
When it comes to their neighbours, Michael thinks he is "perfect" – but only when his wife is there to balance him out.
He exclusively told BANG Showbiz: "With my wife in residence, perfect. She is the easy going accommodating ying to my more reserved and cautious yang.
"She always tells me that the one good thing that has come out of the pandemic is that we have gotten to know our neighbours better. It's true, but I still don't want to take in their packages."
He's hoping to avoid having to do just that with England coming out of lockdown, and he's got his eye on more jet-setting TV projects with his son.
He added: "I'm thinking of taking up golf. Plus, I can go back to telling the postman that I am off to Australia for six months, the perfect ​cover for avoiding taking in the whole neighbourhoods' parcels."
And Michael took the opportunity to dismiss the idea he can be a "difficult" co-star.
Asked about the most outrageous rumour he's heard about himself or Jack, he quipped: "That I am difficult to work with. It's a vicious lie. Other than that, it's all very entertaining."
Habitat and the Whitehalls have partnered to create a guide for living harmoniously with your neighbours. Visit habitat.co.uk for more.