This article contains one or more affiliate links. If you follow one of these links, and make a purchase, we receive a commission.
Primal Scream announce Screamadelica Live tour for UK in 2022: how to get tickets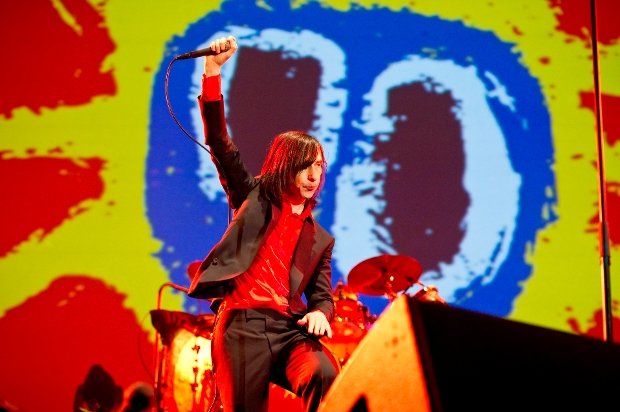 The band will play their landmark album in full in Manchester, Glasgow and London
Iconic Scottish rockers Primal Scream have announced a tour of their classic Screamadelica album for 2022. Tickets for the shows go on sale at 9am on Friday 17 September. Find tour dates and ticketing alerts at the bottom of this article.
Screamadelica will be played from start to finish at the shows, alongside a series of greatest hits from albums like XTRMNTR, Give Out But Don't Give Up and Riot City Blues.
Produced by dance music's doyen Andrew Weatherall, Screamadelica transformed Primal Scream from a traditional rock act into house-inflected psychedelia pioneers, catapulting them onto the worldwide stage in the process.
The 1991 album was a major hit upon its release, selling more than three million copies and winning the first ever Mercury Music Prize, and it continues to be considered one of the greatest albums of the 1990s. The immortal lyrics 'we wanna be free, we wanna get loaded and we wanna have a good time' from hit single 'Loaded' became a manifesto for an era of carefree dance music and remains a showstopper at the band's gigs.
The Screamadelica Live tour will be preceded by an avalanche of reissues of the album to mark its 30th anniversary, including a 10-disc 12" Singles Box containing nine replicas of the singles from the original album alongside Andrew Weatherall's recently unveiled 'Shine Like Stars' remix, and the album's first ever picture disc format, both of which will be released this Friday. A previously unheard series of demos and work-in-progress mixes will then be released on Friday 15 October, entitled Demodelica.
Although Primal Scream haven't released a new album since 2016's Chaosmosis, frontman Bobby Gillespie put out Utopian Ashes this year, a collaborative work with Savages' lead singer Jehnny Beth.
Check out Primal Scream's classic single 'Loaded'
Primal Scream's 2022 UK gig dates:
Friday 1 July – Queen's Park, Glasgow (available via Ticketmaster)
Saturday 9 July – Castlefield Bowl, Manchester (available via AXS)
Saturday 16 July – Alexandra Palace Park, London (available via Ticketmaster)
Tickets for Primal Scream's Screamadelica Live tour go on sale at 9am on Friday 17 September.