Rick Astley & Blossoms unite to play the songs of The Smiths: how to get tickets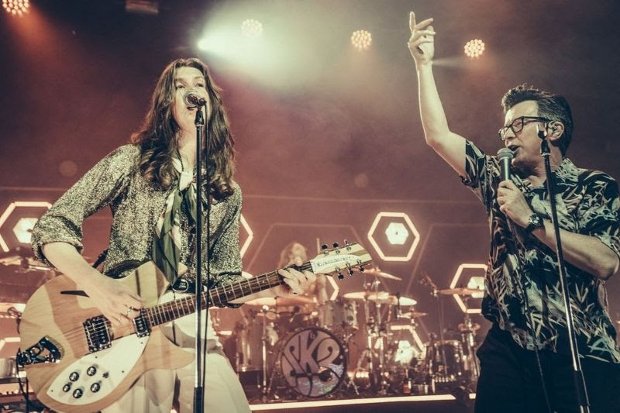 The unlikely pairing will play two special performances in Manchester and London this October
In what's surely the most unexpected gig announcement since ABBA's virtual reality reunion last week, Rick Astley and Blossoms will unite in Manchester and London this October for two evenings playing the songs of The Smiths. Tickets for these extra-special shows go on sale at 9.30am on Friday 17 September.
The eyebrow-raising announcement came as the 'Never Gonna Give You Up' crooner joined the arena-filling rock act on stage in London on Monday 13 September, confirming that Blossoms will act as Astley's backing band as he cherry-picks from Morrissey and Marr's classic back catalogue.
Astley says, 'From the moment The Smiths emerged in 1983 I was hooked and it's as a fan, with deep respect as a musician for Morrissey, Marr, Rourke and Joyce, that I'll be joining the endlessly enthusiastic and talented Blossoms on stage to sing their songs.
'It's no secret that it's been an ambition of mine to turn an idea that first sounded crazy, making more sense as Blossoms and I talked about it and then rehearsed it, into a reality. These shows will be nights that I'll never forget.'
Rick Astley & Blossoms 2021 UK performance dates:
Friday 8 October – Albert Hall, Manchester
Saturday 9 October – O2 Forum Kentish Town, London
Tickets for Rick Astley & Blossoms play The Smiths go on sale at 9.30am on Friday 17 September.