The Glass Menagerie starring Amy Adams: how to get presale tickets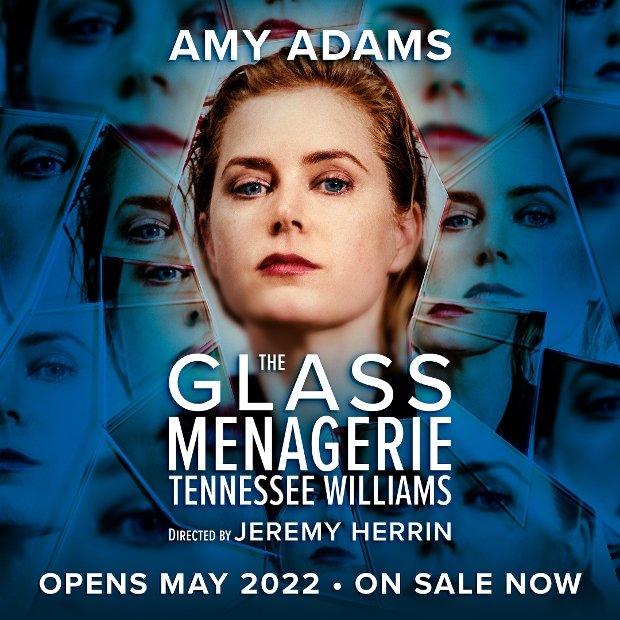 The Tennessee Williams classic will play at London's The Duke of York's Theatre in May 2022
The hottest ticket on the West End, The Glass Menagerie starring Amy Adams, will open its doors on Monday 23 May 2022 until Friday 27 May 2022 at The Duke Of York's Theatre in London. You can purchase presale tickets for the shows via this exclusive link.
Featuring six-time Academy Award nominated actor Amy Adams in her West End debut, The Glass Menagerie follows Amanda Wingfield as she copes with her husband abandoning her and the pressure of raising two children whose dreams seem increasingly divorced from her own. A masterpiece in the Williams canon, this is your chance to see a true American classic performed by the biggest name in Hollywood.
Beyond Adams's star-turn, the supporting cast of The Glass Menagerie boasts some of the most renowned actors on stage and screen. Directed by Jeremy Herrin (Wolf Hall Trilogy, People Places and Things, This House), the cast features Paul Hilton (The Inheritance, Lady Macbeth, A Very British Scandal), Tom Glynn-Carney (The Ferryman, Dunkirk), Lizzie Annis and Victor Alli.
The Glass Menagerie 2022 performances:
Monday 23 May-Friday 27 May – The Duke Of York's Theatre, London
Presale tickets for The Glass Menagerie are on sale now. Buy them via this exclusive presale link.