Arlene Phillips was 'nervous' about moving to the Main Camp on I'm a Celeb
Bang Showbiz
24 November 2021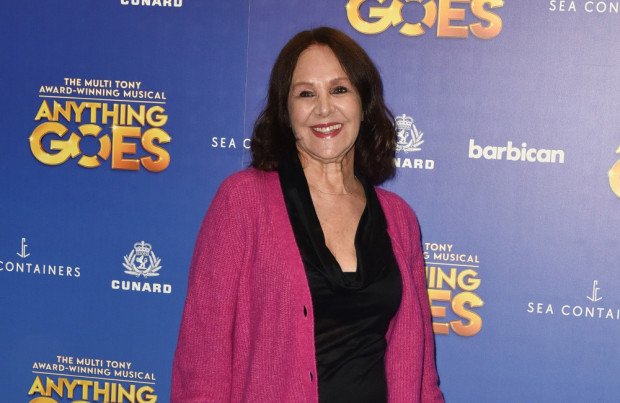 Arlene Phillips felt "nervous" about moving to the Main Camp from the Main Camp on I'm a Celebrity
Arlene Phillips was "nervous" about moving to the Main Camp from The Clink on 'I'm a Celebrity Get Me out of Here.'
The 78-year-old choreographer had been banged up in the prison-like camp in the Welsh castle alongside the likes Naughty Boy and Richard Madeley since the first episode of the series, but on Wednesday (24.11.2021) the two camps merged.
In the Telegraph, Arlene said: "I was very nervous walking into the Main Camp and what was inside was a group of people so welcoming I felt quite emotional."
Her feelings were echoed by former 'This Morning' host Richard Madeley, 65, – who had also been a prisoner of the camp which saw the celebrities forced to sleep on the floor and carry out tasks for the rival camp – but was pleasantly surprised in the end.
He said: "I thought there might be a bit of friction at the outset because we've been down there all the time and they've been up here at our expense. So it was a relief to find the warmth and the welcome that they gave us was fantastic and all that potential rivalry just blew away."
Fellow Clink inmate Naughty Boy was also pleased to have settled into the new camp, a stark change from when he was considering quitting after losing a trial earlier in the week.
The 36-year-old DJ said: "Thank God for a new day, the last few days, yeah, they were difficult but god is good but to come here and become a proper family, let's go."
Elsewhere on the show, Richard faced the dreaded 'Castle Kitchen Nightmares' trial, which saw the telly star attempt to collect 10 stars in 10 minutes in a sewer-like kitchen while forced to stick his head into a chute filled with rotten fruit and vegetables.
Fish guts and offal fell on him in his search for stars, during which he exclaimed "Holy moly!"
In the end, Richard only managed to collect four stars – which meant only four meals for the now-merged camp, who shared squirrel for dinner.