Gary Barlow teases I'm With The Band return and calls for more music shows on TV
Bang Showbiz
15 December 2021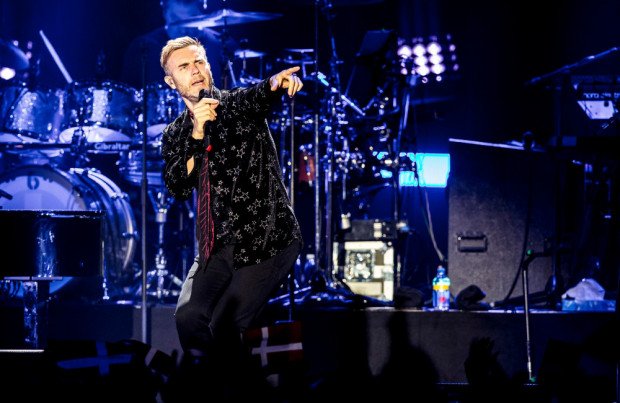 'Walk The Line' star Gary Barlow has suggested his own talent show 'I'm With The Band' could return in 2022 and he has called for broadcaster to commission more music-based TV shows
Gary Barlow has teased a second series of 'I'm With The Band' and called for more music shows on television.
The Take That star – who is a judge on ITV's new talent show 'Walk The Line' – has suggested his own one-off programme could be back on the BBC in the future after it aired over the summer.
He told Jay Rayner's 'Out To Lunch' podcast: "There might be another series next year."
The 'Shine' hitmaker claimed TV networks don't want music programming, but he thinks there is still plenty that can be done without needing to fit into a format "which has nothing to do with music".
He said: "We are in an age now, unfortunately, when I sit with broadcaster they all say: 'Music does not work on TV anymore'. I enver know what they mean by that.
"The sad thing about music on TV nowadays is that we are all sort of forced into a show which has nothing to do with music and they throw us on for two minutes and that is it.
"So when things like 'Walk The Line' comes along I say, 'Thank God there is a window still.' "
The 50-year-old star appears alongside fellow judges Craig David, Dawn French and Alesha Dixon for the show, which is hosted by Maya Jama and could see contestants win up to £500,000 as musicians compete for the cash prize.
The programme launched over the weekend and is executive produced by Simon Cowell, and Gary has played down the idea of any past feud with the media mogul.
He added: "I don't know where that all comes from, I really don't. I've known Simon since 1991... [I've] never had much issue with Simon.
"As usual, I think it possibly all started around 'X Factor'... This over-hanging shadow that Simon's trying to get rid of people."