Louis Theroux's wife tells him to keep glasses for his 'brand'
Bang Showbiz
18 January 2022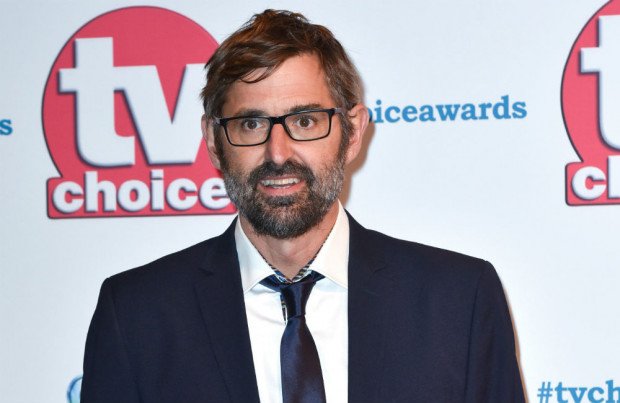 Documentary maker Louis Theroux wants to ditch his trademark glasses but wife Nancy says he's got to keep them because they are part of his "brand"
Louis Theroux wants to ditch glasses but wife says it will hurt his "brand".
The 51-year-old documentary maker has always worn glasses in his TV shows, and although he's keen to get his eyesight corrected so he can stop relying on lenses on the end of his nose his spouse Nancy doesn't think it's a good idea because his fans are used to seeing him in glasses.
He said: "My wife's worrying about my brand. She's like, 'Your whole brand is that you've got glasses'. I'm like, 'I'm not a brand, I'm me.'"
Louis has become exasperated as a glasses wearer during the COVID-19 pandemic because his glasses always steam up when he is wearing his face mask to stop the spread of germs.
He said: "In lockdown, it's been so annoying with the glasses. I don't think people who don't have glasses realise what we've gone through with mask wearing — stumbling around a supermarket unable to see anything."
Louis released his book 'Theroux The Keyhole: Dispatches From A Grounded Documentary Maker' about his experience of lockdown back in November.
Louis – who shares three children, Albert, 15, Frederick, 13, and six-year-old-Walter with wife Nancy – kept a detailed diary while in lockdown at his North West London home and turned it into the memoir.
The BAFTA winner will be returning to BBC with a brand new series 'Forbidden America' on January 31.
The three-part series will explore the controversial entertainment industry where he will meet different types of people such as far right creators, self-destructive performers and predators. It will also explore topics such as the Me Too movement.
Announcing the project previously, Louis said: "The world has gone through massive changes in the last few years, in particular from the effects of social media. This new series looks at the way those changes have affected people in America who are in different ways involved in dangerous, extreme, or morally questionable lifestyles. Far-right groups that have found new influence through gaming and streaming services. Porn performers who have seen power shift to them as they've embraced creator-controlled apps and called out alleged predators in the industry. And in the rap world young men with big dreams caught up in feuds and high-risk behaviour in the click-driven world of social media."