This article contains one or more affiliate links. If you follow one of these links, and make a purchase, we receive a commission.
Kathryn Joseph announces 2022 UK tour dates: tickets on sale now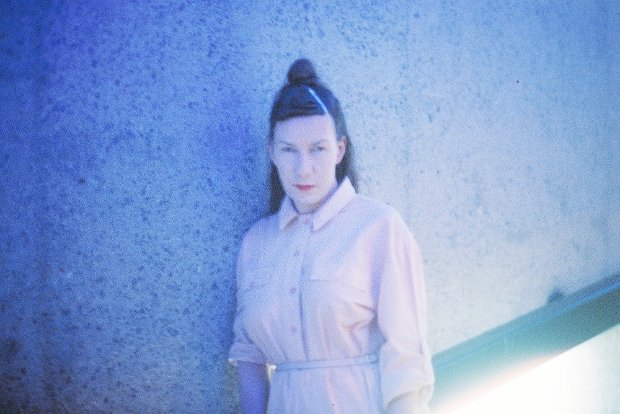 The singer-songwriter will play across the UK throughout the year
Following the release of new single 'What Is Keeping You Alive Makes Me Want To Kill Them For', the award-winning Kathryn Joseph has announced dates for a number of gigs across the UK.
Tickets for the show in Manchester and St Luke's, Glasgow, can be found at See Tickets. Joseph will kick off at the Barrowlands in Glasgow in support of The Twilight Sad on Saturday 2 April and play 14 shows across the UK, four of which will be as part of the Tae Sup Wi' A Fifer show.
The Album Of The Year winner also announced that her new album, For You Who Are The Wronged is to be released Friday 22 April.
A follow-up to the 2018 SAY award-winning album From When I Wake The Want Is, her latest record is a vulnerable collection of songs which tell stories of violation, abuse and survival.
Listen to Kathryn Joseph's latest single 'What Is Keeping You Alive Makes Me Want To Kill Them For'
Kathryn Joseph 2022 UK tour dates:
Saturday 2 April – Barrowland, Glasgow
Wednesday 4 May – Cathedral Quarter Arts Festival, Belfast
Thursday 5 May – The Workman's Cellar, Dublin
Saturday 7 May – Are You Listening? Festival, Reading
Wednesday 11 May – St. Pancras Old Church, London
Friday 13 May – The Great Escape, Brighton
Tuesday 17 May – YES, Manchester
Wednesday 18 May – The Trades Club, Hebden Bridge
Friday 20 May – The Minack Theatre, Penzance
Sunday 29 May – Sea Change Festival, Totnes
Wednesday 21 September – Eden Court, Inverness
Thursday 22 September – Mareel, Shetland
Friday 23 September – The Byre Theatre, St Andrews
Saturday 24 September – Eastgate Arts Centre, Peebles
Saturday 15 October – St. Luke's, Glasgow

Tickets for Kathryn Joseph's UK tour are on sale now.