After Life star Penelope Wilton wants to work with Ricky Gervais again
Bang Showbiz
9 February 2022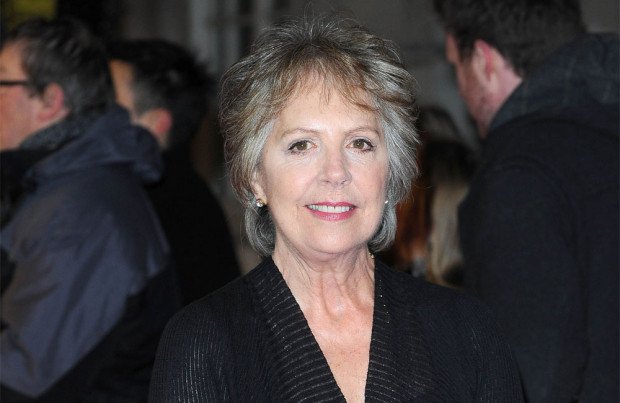 'After Life' actress Penelope Wilton wants to work with Ricky Gervais again in the future after doing three seasons of his Netflix show
Penelope Wilton wants to keep working with Ricky Gervais.
The 'After Life' actress – who played Anne, a widow Tony Johnson talks to at the local graveyard – doesn't think the Netflix series will return for a fourth season, but she hopes to find a different project they can work on together.
She told the Daily Express newspaper: "He is a charming man to work for, I really enjoyed it. I'm sorry it has come to an end.
"He has an old-fashioned courtesy as a director and he has a difficult job because he is everything – writer, director, actor. He is an extremely clever man.
"I'm very lucky to have met him. I hope to work with him again. I'm not sure we'll be doing any more 'After Life' but there might be something else he finds for me."
Ricky was a fan of Penelope, having named her character Anne after her role in 1980s sitcom 'Ever Decreasing Circles', while he even cast her former co-star Peter Egan as her love interest Paul.
She added: "Ricky was a great fan of that series and I think the reason he cast me was his homage to it.
"He called me Anne and peter Egan's character has been called Paul, like in the show.
"I think secretly he hoped Anne and Paul would dash off together and leave [Richard Briers'] character Martin by himself, putting the telephone receiver round the right way and organising all those different societies he was keen on."
Meanwhile, although they hadn't met before he approached her about 'After Life', Penelope was "a great admirer" of his work.
She said: "I thought those scenes seemed very authentic. I didn't know Ricky, I'd never met him, but I was a great admirer of 'The Office' and I'd seen a couple of his one-man shows on the television.
"I thought he was a very clever writer and I thought the whole series had something to say but was extremely funny too – and outrageous to say the least."