This article contains one or more affiliate links. If you follow one of these links, and make a purchase, we receive a commission.
Gary Barlow announces new 2022 UK dates for one-man show: how to get tickets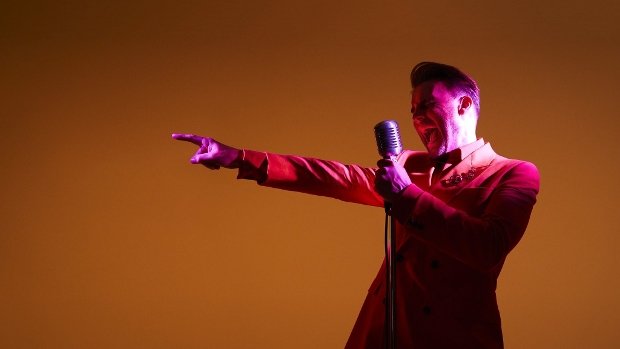 The Take That frontman will hit York, Salford, Newcastle, Nottingham and more
Gary Barlow has announced brand new tour dates for his one-man show A Different Stage. Tickets for the tour go on sale at 9.30am Friday 29 April.
The nationally treasured Barlow launched the live-stage show earlier this year. After it's huge success, he is set to perform multiple nights in York, Newcastle, Salford, Nottingham, Southend-On-Sea and Portsmouth. Check out a full list of tour dates and venues below.
The star elusively teased on his website 'Now I've done shows where it has just been me and a keyboard. I've done shows where I sit and talk to people. I've done shows where I've performed as part of a group. But this one, well it's like all of those, but none of them'.
Check out the promo for the tour released on Twitter:
Well our little show, A Different Stage, couldn't have started any better. We've had 6 incredible shows and now we're ready for more. We're trying to grow this show organically so here's our next 3 destinations. Thank you 🙏 pic.twitter.com/zhymGf7j0y

— Gary Barlow (@GaryBarlow) February 14, 2022
Gary Barlow 2022 UK tour dates:
Friday 10 June – Grand Opera House, York
Saturday 11 June – Grand Opera House, York
Tuesday 30 August - Sunday 25 September – Duke Of Yorks Theatre, London
Tuesday 4 October - Saturday 8 October – The Lowry, Salford Quays
Tuesday 11 October – Tyne Theatre, Newcastle
Wednesday 12 October – Tyne Theatre, Newcastle
Tuesday 1 November - Friday 4 November – Palace Theatre, Southend-On-Sea
Tuesday 8 November - Friday 11 November – New Theatre Royal, Portsmouth
Sunday 13 November - Tuesday 15 November – Nottingham Playhouse
Tickets for Gary Barlow's 2022 UK tour will go on sale at 9.30am on Friday 29 April.