This article contains one or more affiliate links. If you follow one of these links, and make a purchase, we receive a commission.
5 of the hottest musical theatre shows in Edinburgh this spring 2022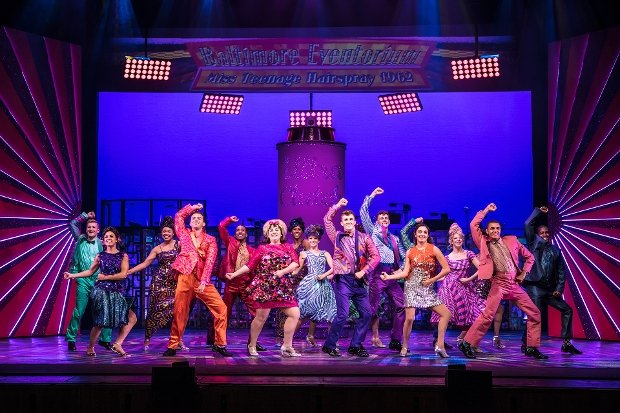 Don't miss out on the most exciting musicals coming to the Scottish capital this year
Edinburgh is not short of razzle-dazzle this spring. Various international West End and Broadway shows are touring the UK in 2022 and are stopping off in Scotland's capital.
Whether you're already a seasoned musical fanatic or fancy dipping your toe into the extravagant world of costumes and choreography, we've got a list of when, where and how you can secure your tickets to see the musicals everyone's talking about in Edinburgh this year.
Hairspray
Good morning, Baltimore! This upbeat, fun-filled show will thrust you into the vivid and dynamic world of Tracy Turnblad, our favourite 60s heroine who captures the hearts of the nation when she dances on the Corny Collins show. Featuring infectious feel-good numbers such as 'You Can't Stop The Beat' and 'Welcome To The Sixties' from the delightful hit musical-comedy, this isn't one to miss. Starring Brenda Edwards and Norman Pace, the internationally-renowned show has already garnered five-star reviews from critics.
Hairspray plays at Edinburgh Playhouse from Monday 14 March-Saturday 19 March.
Six The Musical
Whether you're a mediaeval history buff or want to witness 75 minutes of unbridled girl-power, you'll want to see this one. The six unfortunate wives of infamous Tudor royalty Henry VIII take to the stage to tell their stories through the medium of attitude-filled pop hits. The retelling of the 'divorced, beheaded, died, divorced, beheaded, survived' rhyme includes songs such as 'Ex-Wives', 'Haus Of Holbein' and 'Don't Lose Ur Head' performed by a powerhouse all-female band. The international sensation originated at the Edinburgh Fringe Festival, so what better way to experience it than at the Festival Theatre this spring.
Six The Musical will run at Edinburgh Festival Theatre from Tuesday 15 March-Saturday 26 March.
Singin' In The Rain
The enduring classic will hit Edinburgh at the end of April 2022. Featuring all the glamour, glitz, romance and allure of 1920s Hollywood, this production of Singin' In The Rain features the magnificent MGM score which includes the charming 'Good Morning', 'Moses Supposes' and the iconic 'Singin' In The Rain'. As Simon Higlett's set design includes over 14,000 litres of water on stage every night, the cast will indeed be singing in the rain in this spectacular production.
Singin' In The Rain will play at Edinburgh Festival Theatre from Tuesday 26 April-Saturday 20 April.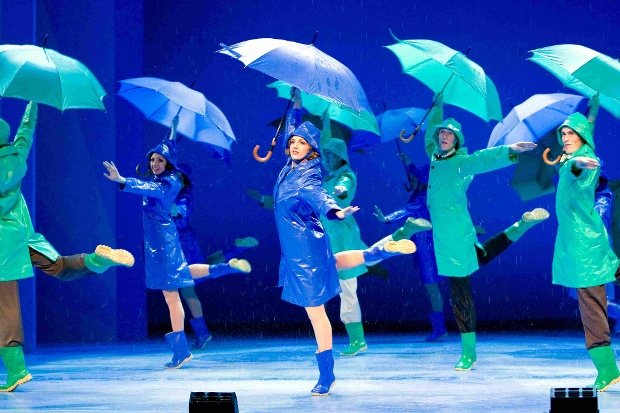 Rock Of Ages
This one's for all the rock'n'roll lovers out there. Taking an off-piste approach to classic musical theatre, this international smash tells the tale of a 1980s love story and features over 25 classic rock anthems from iconic bands like Bon Jovi, Styx, Journey, Twisted Sister and Steve Perry. Set against the backdrop of LA's glam-rock scene, the musical-comedy follows the journey of young lovers fighting the odds, accompanied by hits such as 'The Final Countdown', 'I Want To Know What Love Is' and 'Can't Fight This Feeling'.
Rock Of Ages will run at Edinburgh Playhouse from Tuesday 10 May-Saturday 14 May.
The Lion King
If you haven't already seen it, you need to. Disney's The Lion King embarks on a UK tour this year and the stunning visual experience comes to the Edinburgh Playhouse stage this June. Whatever your age, this transportational adaptation is rich with music from Elton John's original songbook, awe-inspiring effects and wondrous story-telling which embraces Simba's iconic story of power, trust and responsibility as he assumes adulthood.
The Lion King will run at Edinburgh Playhouse from Thursday 2 June-Saturday 2 July.