Kellie Bright back on EastEnders
Bang Showbiz
20 February 2022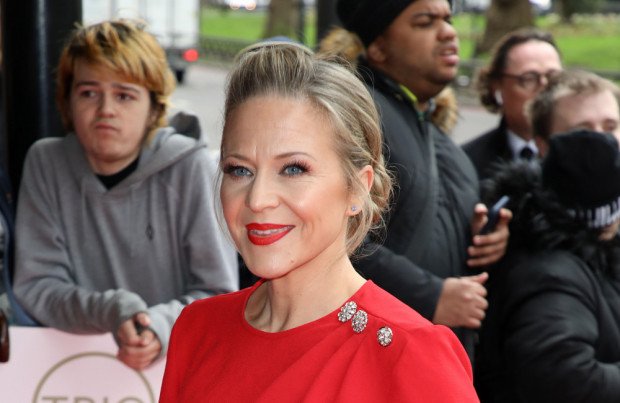 Kellie Bright has returned to work on 'EastEnders' following her temporary departure to have a baby last year
Kelly Bright has returned to 'EastEnders'.
The 45-year-old actress has been on maternity leave from the BBC One soap after welcoming her third son Rudy into the world in June, but has resumed filming scenes as Linda Carter, with pictures showing the alcoholic character swigging from a bottle of booze at Tina Carter's funeral and clashing with her daughter Nancy (Maddy Hill).
A source told the Daily Star Sunday newspaper: "After Tina's body is found, her funeral is held and all her loved ones gather to pay their respects.
"And Linda is at the centre of the drama, as always.
"She has a blazing row and swigs from a bottle of booze. It's just what you'd expect from an 'EastEnders' funeral!"
It is believed Kellie is now back to work full time, following a brief reappearance on the soap in December, with the funeral scenes due to air in spring.
Linda had fled Walford last September with her newborn daughter Annie.
She had been desperate to keep it a secret that the youngster's real father is Max Branning (Jake Wood), who she previously had a fling with.
But Kellie – who also has sons Freddie, 10, and five-year-old Gene with her husband Paul Stocker – doesn't look likely to go on maternity leave again as the star admitted in October that her third child will be her last.
She said: "I'm so tired, but it's been amazing. I'm trying to savour every bit as these first few weeks are so precious and this is definitely my last!
"I'm sure your body makes you forget how hard the first few weeks are and what that sleep deprivation is like. It's like nothing else!
"We went to Cornwall a couple of weeks after he was born which was a bit crazy, but it was lovely having that time just the five of us so we could all get to know each other."