Lee Mack likes 'tough' quiz shows
Bang Showbiz
7 April 2022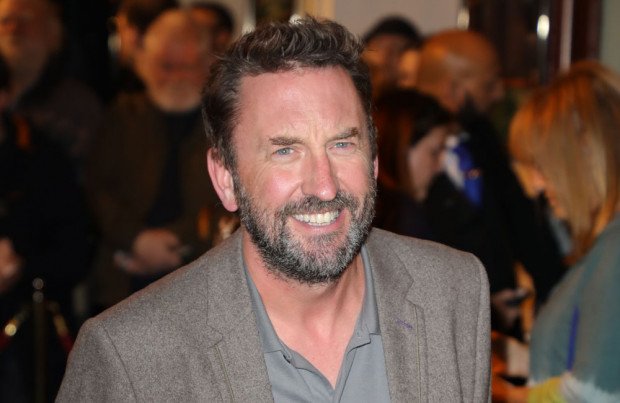 Lee Mack likes "tough" quiz shows but struggles to answer more than a couple of questions correctly
Lee Mack likes "tough" quiz shows.
The 53-year-old comedian is set to host new game show 'The 1% Club' – which sees contestants battle it out to win £100,000 by attempting to answer a question that only 1% of the country would know – and admitted that while is a fan of "tough" quiz shows, he is "lucky" to get a handful of questions right.
Speaking to the Daily Star newspaper, he said: "I like quizzes that are tough. I watch 'University Challenge' knowing that if I'm lucky I'll get a couple of questions right and I'm more than happy with that because when you get it right you feel great!"
The 'Not Going Out' star went on to praise other game shows such as 'Who Wants to be a Millionaire?' before revealing that had he been able to get all the questions right on his new game show, he would have turned the presenting offer down.
He added: "Quizzes like 'Millionaire' are great, starting off fairly easy and yet towards the end most of us haven't a clue what the answers are, which is handy otherwise they'd have to give a million pounds out each show.
That's what I really like about 'The 1% Club.' The producers shared some questions with me and if I'd been able to get them all right, probably wouldn't have done the show. But I quickly realised, if someone gets these right, they're a proper brain box!"
However, the funnyman – who is also known for his appearances on comedy panel show 'QI' – explained that said that he decided to save any comedy in the game show until the end because "comedy can be difficult" for contestants facing tricky questions.
He added: "Comedy can be difficult at the best of times, never mind when someone is thinking about a difficult logic question, so I did make sure there were no jokes towards the end."
'The 1% Club' will start on Saturday, 9 April at 8:30PM on ITV and ITV Hub.