This article contains one or more affiliate links. If you follow one of these links, and make a purchase, we receive a commission.
Hot Dub Time Machine returns to Edinburgh Fringe for 10th anniversary: how to get tickets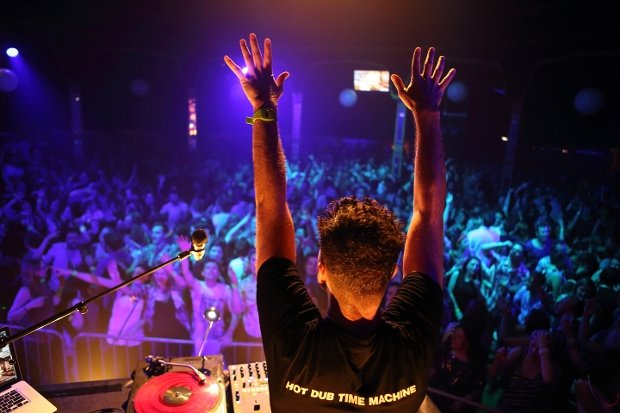 The throwback dance party will hit The Royal Highland Centre in August
Audio-visual dance party Hot Dub Time Machine will celebrate its 10th anniversary with a return to the Edinburgh Fringe Festival this summer. Tickets go on sale at 9am on Wednesday 13 April.
The last time the party experience was at the Fringe was in 2019 which saw 12,500 fans come together for two sold out shows. On Saturday 20 August this year, it promises a high-energy night of nonstop fun and a curation of tracks from the last 70 years which will fill the dance-floor.
Creator and DJ Tom Lowndes says: 'I am so excited to get back to Edinburgh for the Fringe once more, and to celebrate my 10th anniversary with a massive, one-off show in the Royal Highland Centre. This will be THE party of the 2022 Fringe and I can't wait to see all the Edinburgh Hot Dubbers there!'
Since its launch in 2012, the spectacle has played at festivals all over the world including Coachella, Reading and Tomorrowland. Songs are played in chronological order by Lowndes as he mixes and mashes the audio live.
Hot Dub Time Machine 2022 UK tour dates:
Saturday 20 August – Royal Highland Centre, Edinburgh
Tickets for Hot Dub Time Machine go on sale at 9am on Wednesday 13 April.