Emeli Sandé found it 'liberating' producing songs on her latest LP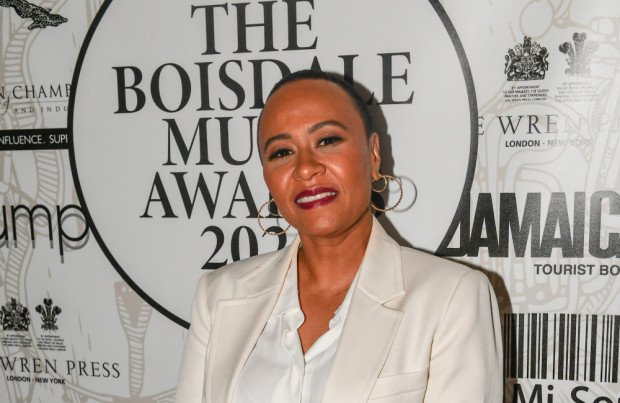 Emeli Sandé has revealed getting to produce some of the tracks on her latest LP was a "liberating" experience
Emeli Sandé was able to put "more" of herself into her new music as a producer.
The 'Heaven' hitmaker got to step into the producer role on a number of the songs on her new album, 'Let's Say For Instance', and it was a "liberating" experience.
She explained: "I loved it – really liberating. I really fell in love with production, because it showed me that, yes, beyond the melody and the lyric and the chords you put around it, you can just take it to another world; you can create a whole atmosphere and worlds that people can live in. I think that's the biggest lesson I learnt from production – and also that everyone can produce in different ways.
"I always felt, Oh, well, I can't really call myself a producer because I don't know how to use this program. But, then, I've realised it's so much beyond that and you can really choose the way you want to do it. It just allows me to put more of myself into the music."
The 'Next To Me' hitmaker – who was married to university lecturer Adam Gouraguine from 2012 to 2014 – announced last month that she is now dating female classical pianist Yoana Karemova, and being able to be her true self in her music was also "freeing".
She added to musicfeeds.com.au: "I love it. I feel, the more honest I am, the more liberating it feels, yeah. I'd only ever really hate a song if I felt I hadn't been honest or I felt I was trying to be pretentious in it, which I really always try to avoid.
"So, through the music, I definitely find, when you just tell the truth, there's nothing more freeing. That's why I always make sure lyrically I don't lie. I've always been quite a honest person and I want people to know me exactly. So to now be able to be honest about everything – personal life, music – all the rest of it's like, Okay, cool, now it's complete. I feel like I can just be myself in every aspect of my life now."