Coronation Street star Simon O'Brien still gets recognised for Brookside
Bang Showbiz
23 June 2022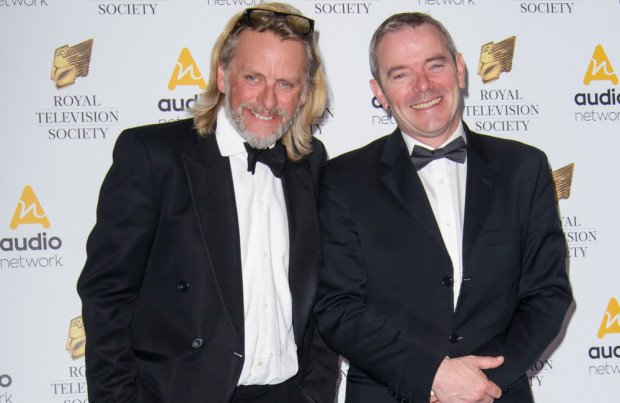 New 'Coronation Street' star Simon O'Brien still gets recognised for his breakthrough role in 'Brookside' rather than his cobbles character
Simon O'Brien still gets recognised for his role in 'Brookside' more than 'Coronation Street'.
The 57-year-old actor – who played Damon Grant in the Liverpool-based show – recently joined 'Corrie' as Sean Tully's love interest Frank Bardsley, but many fans still see him as his former character.
He told the Daily Mirror newspaper: "It's literally 40 years since I first appeared in a soap. You wouldn't believe it, looking at the state of me.
"But no one calls me Simon. Even when I joined Coronation Street people on Twitter were saying, 'Oh look, Damon's in Coronation Street.' "
The soap star admitted he's trying to get used to playing a very different character from the pin-up he portrayed when he was younger.
He said: "I was filming in Hull recently and we were staying in a hotel. I noticed a young waitress looking at me and I said to the other guys I was sure she was giving me the eye.
"After a while she came over and said, 'Excuse me, my nan loves you.' It wasn't even her mum. That dashed the old ego, I can tell you."
Meanwhile, Simon reflected on his decision to attend an open audition for 'Brookside' in 1982, and he only went to try out for the Channel 4 show on a whim, with plans to take his A levels and then do a degree in botany.
He added: "I'd never considered acting, I wanted to be a botanist, I was a real geek, but the audition was on a Tuesday afternoon which was double maths so it was a no-brainer."
Simon was an original cast member of the soap, making his debut as the on-screen son of Ricky Tomlinson and Sue Johnston's characters Bobby and Sheila Grant.
He was propelled to teen idol status thanks to the role, before being killed off in a three-part spin-off series 'Damon and Debbie'.
In the show, widely credited as being the UK's first "soap bubble", Damon and Debbie McGrath – who was played by former 'Emmerdale' actress Gillian Kearney – headed to York to get away from their parents, who didn't agree with their relationship.
Simon has gone on to forge a career in property development, but returned to screens to host 'The Great House Giveaway'.