Danniella Westbrook recalls childhood trauma
Bang Showbiz
13 July 2022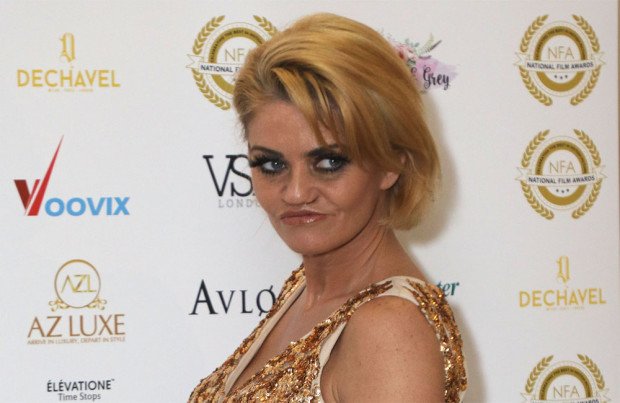 Former 'EastEnders' star Danniella Westbrook has opened up about her childhood trauma growing up in the entertainment industry, admitting she found it "traumatic" visiting Television Centre for her 'This Morning' interview on Wednesday (13.07.22)
Danniella Westbrook found it "traumatic" visiting Television Centre for her 'This Morning' interview because of her childhood growing up in the industry.
The former 'EastEnders' actress was telling co-hosts Dermot O'Leary and Alison Hammond about doing lots of inner child work with a "fantastic therapist" she has been working with, when she admitted it was "hard work" to visit the brunch-time show's studio in London's White City on Wednesday (13.07.22), due to past memories.
She said: "I did a lot of inner child work, I did a lot of therapy.
"For me, eight or nine years old, coming into the studio here today, the building that you're in, it's hard work for me to come to this building because of growing up here as a child in the industry.
"So I found that quite traumatic. But it's another milestone I've passed.
"I've come to a happy show, it's a new time, new memories, I've worked through all that stuff, it's behind me.
"You don't drive along in a car looking in the rear-view mirror. You check it every now and again and you keep going forward, and that's pretty much life."
The 48-year-old star – who has previously battled drug addiction, and has undergone face reconstruction surgeries after her bones began to "rot away" due to osteoporosis – admitted she is "so excited" about turning 50 in 2023.
Speaking on 'This Morning', she added: "I'd like to be 50 this year. I'm happy to be alive after everything I've put myself through I'm so excited to hit 50.
"I'm waiting to be a nanny, hopefully. I'm just so happy with this chapter that I'm in.
"Putting the drugs down was one of the easiest parts. It's putting the ego down that really is the hard bit. It's the ego that kills you. It makes you relapse."
In April, Danniella – who played Sam Mitchell on 'EastEnders' from 1990 to 2000, and again from 2009 to 2016 – admitted her drug habit would've killed her if it hadn't previously been exposed.
Quizzed on whether her drug habits began when she became famous, she said: "They were there, but they weren't as heightened.
"I didn't have as much money as I did when I was working on a big show.
"I already had issues, a lot of preconceived issues as well but really the media saved me if anything more than once.
"By putting me all over the papers, by exposing me in a sense because I had to do something with my life, otherwise I would've ended up dead.
"For everyone down there's an up, as they say. For me, just being exposed by everything, you've got to look at the positives of it."