Richard Hammond 'surprised' James May's 'limbs didn't just fall off' after his car crash
Bang Showbiz
1 September 2022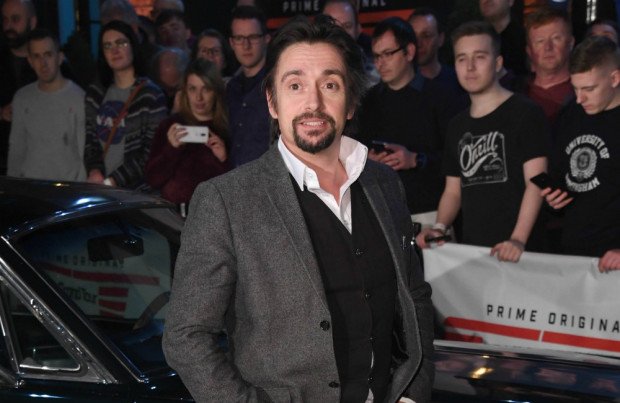 Richard Hammond is "surprised" his 'The Grand Tour' co-star James May's "limbs didn't just fall off" after his dramatic crash while filming the Amazon Prime Video show
Richard Hammond is "surprised" James May's limbs "didn't just fall off" after his dramatic crash while filming 'The Grand Tour'.
The former 'Top Gear' star joked his 59-year-old co-star is "held together with bits of cotton and sponge" in the aftermath of his collision – which required him being rushed to hospital and happened while they were recording a stunt in Norway for their Amazon Prime Video show along with their fellow co-host Jeremy Clarkson, 62.
The 52-year-old broadcaster told The Sun newspaper: "It was a moment of singular lack of judgment on James' part. He's not that well strapped together.
"He once told me, 'Hammond, exercise makes you stupid', so he doesn't do any at all.
"He's sort of held together with bits of cotton and sponge. So it was a hell of an impact. It's pretty ­dramatic. And I was surprised that all his limbs didn't just fall off."
Richard admitted it is "interesting" that James – who is nicknamed Captain Slow by him and Jeremy – has joined him in getting involved in crashes, after Richard was involved in serious smashes in 2006 and in 2017.
He said: "It is interesting that James is ­taking up the crashing, because when he joined 'Top Gear' I was always wearing really vibrant loud shirts.
"And then James joined and did the same and I thought, 'Well, we can't both do that.' So I stopped. I just wore ordinary shirts.
"And then he's recently grown a little goatee. And now he's taken the only thing I had left, which was crashing.
"It's very flattering that he would consider that level of impersonation, but I'll let him have that."
James insisted the incident was a "strange lapse of character".
He said: "It was a strange lapse of ­character on my part. I don't know what I was thinking. I was trying to win, but I don't normally care about that either. Maybe it was too much reindeer meat. Or air pressure.
"But it's still going to be mainly Richard Hammond. When I have a crash, I destroy a car that's worth £15,000.
"When Hammond has a crash he writes off a £1 million ­prototype. That's the difference – I know not to overdo it."