Dannii Minogue fronting 'very first' gay dating show
Bang Showbiz
7 September 2022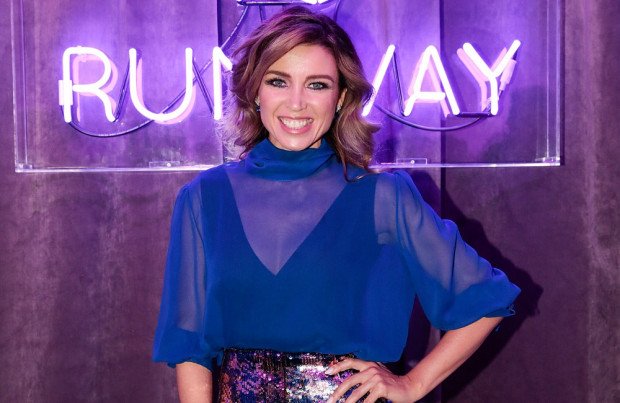 Dannii Minogue is to front the "very first" gay dating show and feels it is "about time" that the LGBT community had a show focussed on them
Dannii Minogue is to front the "very first" gay dating show.
The 50-year-old pop star will play matchmaker on upcoming series 'I Kissed a Boy' after being successful in setting up her own friends and believes it is "time" for the gay community to have their own show.
She said: "It is my dream job. I tried so many times with my friends to matchmake and I was very successful with friendships with business partnerships and then I was successful with my friends Ian and Dan – they got married. So yeah, it's the very first gay dating show. Remind me why we've waited so long for this, right? I feel like it's been years that we've been watching so many dating shows whether it's on an island or whether it's in a house. 'Love on a Spectrum' is one of my favourite's and my sister Kylie's favourite too. It's just time for the LGBT community to have something like this."
The 'All I Wanna Do' hitmaker went on to describe her new role as an "honour" and explained that she has always had a relationship with her gay audiences since becoming the first artist to perform at London's G-A-Y nightclub several decades ago.
Speaking on ITV's 'Lorraine', she added: "It's something that I want to do with a lot of heart and soul and do it proud and do it well. I was the first performer at G-A-Y and Jeremy Joseph reminded me of that. I just thought 'Well, that's natural. Of course. I'm going to perform there.' I didn't think that there was any reason why I should but he told me that nobody else would perform there. It's my happy place! The whole country – whether you're trying to go out on a date now or if you've been on dating apps – there are so many people who are lonely and looking for love and they're ready. So, hopefully, we'll make some beautiful guys very happy."
'I Kissed a Boy' is set to air on BBC Three and BBC iPlayer later this year.