Denise Welch asks Amy Hart to name her baby after her
Bang Showbiz
8 September 2022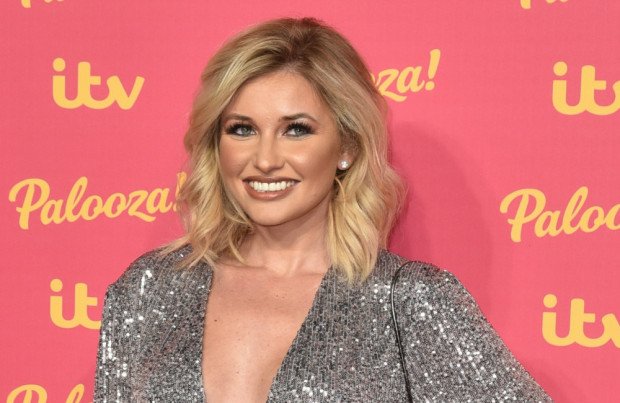 Amy Hart says Denise Welch asked her to name her baby after the 'Loose Women' star after the pair were both on holiday in Venice together
Denise Welch asked Amy Hart to name her baby after her.
The 30-year-old reality star is currently expecting her first baby with Sam Rason, 33, and explained that after meeting up with Denise, 64, on holiday in Venice – where the little one is thought to have been conceived – the 'Loose Women' panellist joked the child should be named after her.
She said: "We think we could have conceived when we were in Venice and we met up with Denise Welch there, and when I told her she was like: 'Oh my God, you're going to have to call it Denise!'"
The former 'Love Island' star had been freezing her eggs after discovering she had a low ovarian reserve until she and Sam managed to conceive naturally and went on to explain that she hopes for more children and has an app that helps the couple decide on a baby name together.
She told OK! Magazine: "I want to have one girl and three boys but my preference changes every day on what I want first. We have this app for baby names which is like Tinder and puts a list together of ones you've both liked.
"We have three girl names but no boy names yet. One of the girls names I like is traditional and Sam was like: 'Have you ever heard of a baddie called that? We want everyone to fancy them and if you give a kid that name they'll be dowdy.' "
Amy then added that she would "love" to call the baby Bluebell and tried to persuade Sam to get on board after she realised ex-Spice Girl Geri Halliwell's 16-year-old daughter had that name and had done well at school.
She added: "I also love the name Bluebell but Sam keeps finding ways they will get bullied at school if they're called that. Geri Horner's daughter is called Bluebell and I sent him the article that she got 9 A* GCSEs. I said: 'See, it's a clever name."