TOWIE stars learn of Yazmin Oukhello's car crash
Bang Showbiz
19 September 2022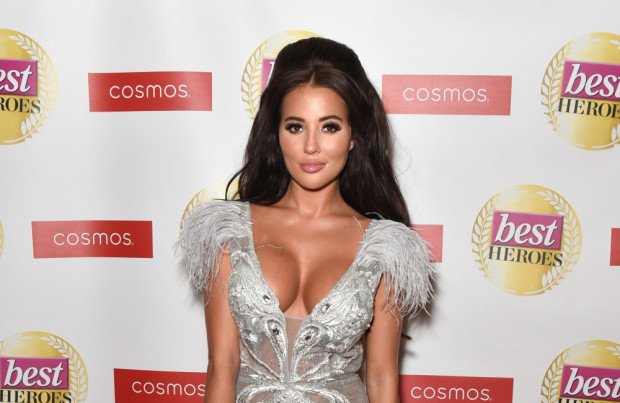 Stars of 'The Only Way is Essex' broke down in tears as they learned that Yazmin Oukhellou had been involved in a car crash as the reality series returned to screens on Sunday
Stars of 'The Only Way is Essex' broke down in tears as they learned that Yazmin Oukhellou had been involved in a car crash.
The 28-year-old reality star was left with serious injuries in July while traveling with her on/off boyfriend Jake McLean – who was killed in the smash at the age of 33 – in Turkey after his car plunged down a ravine in Turkey and in the latest episode of 'The Only Way is Essex', stars were seen learning of the news.
The episode broadcast on Sunday (18.09.22) began with a card reading: "Yazmin has been in a car accident and is recovering in hospital in Turkey."
Upon learning the news, Yazmin's best friend Junaid Ahmed was seen to be distressed as it dawned on him that he was helpless.
He said: "No one gets it. She is more than a best friend to me. She's my sister and I can't help her."
Meanwhile, Amber Turner also struggled to accept the news and realised that "life is too short" to worry about "petty dramas.
She said: "I just can't believe it. It's so sad. It makes you realise there are bigger things that go on in the world that silly tit-for-tat arguments about nothing. Life is too short to worry about petty dramas anyway. I think this should change the way we think"
Fellow 'TOWIE' star James 'Lockie' Lock was also "shocked" at the news of his former girlfriend- who was taken to a wellness retreat in Marrakech where she continues to recover almost two months on – and noted that she was "lucky" to be alive.
He said: "I'm just shocked at what's happened to Yaz. It's mad. I can't really get my head around it, to be honest. From what I know, she's a lucky girl just to be alive. She's stable, in hospital, her family are there. It's scary. Puts everything in perspective."