Kellie Bright 'surprised' to reach 1000 EastEnders episodes
Bang Showbiz
19 October 2022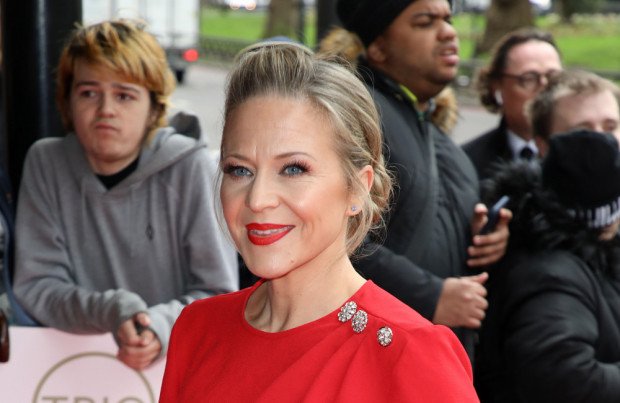 'EastEnders' actress Kellie Bright was surprised on set with a bouquet of flowers after she racked up her 1,000th episode
Kellie Bright is "surprised" to have reached 1,000 episodes on 'EastEnders'.
The 46-year-old actress has portrayed Linda Carter in the BBC One soap since 2013, and she recently made it to five-figures on the programme, which saw her presented with a bouquet of flowers by executive producer Chris Clenshaw.
In a video posted on the show's official Twitter account, she said: "Thank you so much 'EastEnders' for my beautiful flowers and for surprising me.
"I had to rush off to do another scene, so someone's rescued my flowers and put them in water for me.
"I was so touched; I couldn't actually believe it. I've seen other people reach their thousand milestone and I'm quite surprised I've got there to be honest.
"Thank you so much for giving me the chance to bring Linda to life, and long may it continue."
After Chris presented Kellie with the flowers, the star admitted she had no idea it was her 1,000th episode.
She said: "Thank you so much! I honestly thought you were winding me up then. 'Wait, wait, what for?' I was gone, I was out of the door."
In February, it was revealed Kellie had returned to 'EastEnders' to film scenes for Tina Carter's (Luisa Bradshaw-White) funeral, and it was later reported she returned to the soap full-time in April.
Kellie had been on maternity after giving birth to her third son, Rudy, in September 2021.
The former 'Bad Girls' star – who also has sons Freddie, 10, and five-year-old Gene with her husband Paul Stocker – doesn't look likely to go on maternity leave again, as the star previously admitted that her third child would be her last.
She said: "I'm so tired, but it's been amazing. I'm trying to savour every bit as these first few weeks are so precious and this is definitely my last!
"I'm sure your body makes you forget how hard the first few weeks are and what that sleep deprivation is like. It's like nothing else!
"We went to Cornwall a couple of weeks after he was born which was a bit crazy, but it was lovely having that time just the five of us so we could all get to know each other."