Matt Hancock to face fifth I'm A Celeb trial
Bang Showbiz
12 November 2022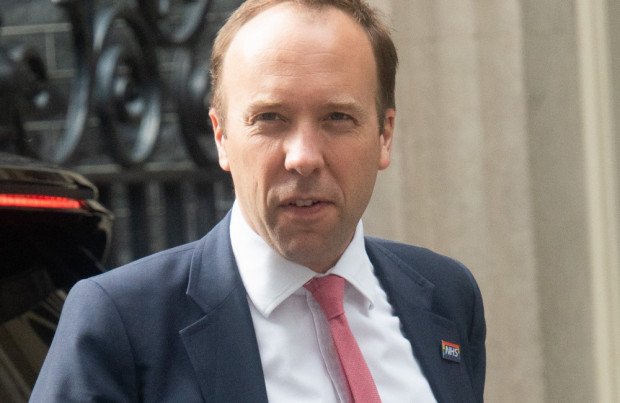 Matt Hancock is to face his fifth consecutive trial on 'I'm A Celebrity...Get Me Out Of Here.'
Matt Hancock is to face his fifth consecutive trial on 'I'm A Celebrity...Get Me Out Of Here.'
The 44-year-old politician – who served as the UK's Health Secretary during the COVID-19 pandemic – is controversially taking part in the ITV jungle reality show and has been voted by the public to face yet another Bushtucker trial during Sunday's (13.11.22) episode of the survival series.
After the news was delivered by Ant and Dec, Matt's campmate Babatunde Aleshe declared: "You are the man, you are the man! You've done four trials, you got stung by a scorpion and now you've got to do this trial!"
Earlier in the show, Matt had teamed up with 'Hollyoaks' star Owen Warner to compete in a version of ITV game show 'Who Wants to Be a Millionaire' titled 'Who Wants to Look Silly On Air?' – which saw them attempt to answer questions to win meals for camp while being pelted with odorous debris – but the two only managed to secure five stars, totalling five meals to be shared amongst the 11 celebrities in the camp.
Matt – who scored a total of 11 stars during Friday's eating trial – commented: "Everyone has been really nice about it but nevertheless, five stars. There's room for improvement."
Following the trial, Owen said: "All I know is we stink and we looked ridiculous. We smell so bad! I don't wanna talk about how many stars we got, we only got five. I feel very deflated. I'm not the smartest geezer about which is why I feel like I got put to do that. I feel a bit bad that I've let the campmates down a bit."
'Loose Women' anchor Charlene White – who joined the other campmates including the likes of Boy George, 'Coronation Street' actress Sue Cleaver and radio star Chris Moyles on the sidelines of the trial – was seen moaning in The Bush Telegraph following the poor result.
She said: "We didn't do too well with the stars, did we? We only got five. That's less than half!"
The famous faces received wild boar rump for their dinner and ITV newsreader Charlene – who has become the usual camp chef – gave the responsibility of cooking to Owen because he had earned the meat in the first place.
He said: "To be honest, I'm struggling to picture what a boar looks like. I know it's like a sort of cow, isn't it? I diced, I sliced, I stirred, I fried. I was head chef tonight, boy!"
Elsewhere, Ant and Dec closed out the show by revealing that in tomorrow's episode, two stars will battle it out to become leader of the camp and viewers have until 10:30pm on Saturday to cast their votes on who the pair will be.
Dec said: "We need your votes again because it's time for you to choose a camp leader. The two celebrities with the most votes will go head-to-head in a challenge and the winner will take the throne!"