Charlie Lawson: Coronation Street could be axed due to streaming TV
Bang Showbiz
21 November 2022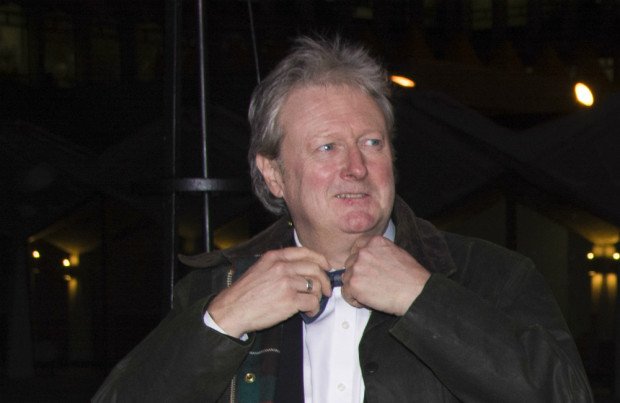 Former 'Coronation Street' star Charlie Lawson - who played Jim McDonald across five separate stints - believes the ITV soap could be axed in the future due to falling ratings and the popularity of streaming services
Charlie Lawson says 'Coronation Street' could be axed in the future because of streaming TV.
The 63-year-old actor has played Jim McDonald on the ITV soap across five separate stints, beginning with an 11-year run from 1989 until 2000.
Since the 1990s, when the show could attract up to 20 million viewers, the figures have steadily declined and Charlie insists that with the rise in popularity of streaming services such as Netflix, Disney+ and Amazon Prime Corrie's days could be numbered, despite having been on TV for over 60 years.
Appearing on GB News, he said: "I was there in the '90s for 11 years and we were getting between 16 and 20 million and five million is not a lot. In 10 years' time who knows if we will have a 'Coronation Street' and an 'EastEnders' and an 'Emmerdale'. We're all changing our viewing habits as it is already."
Charlie's last return to the cobbles as Jim came in 2018, but he doesn't expect to get a call from producers welcoming him back any time soon because Jim wouldn't fit in with the programme's new politically correct agenda.
He said: "It might be a difficult decision to bring Mr. Jim McDonald back because he wasn't exactly politically correct, never mind woke!"
Jim's long-suffering wife Liz McDonald – played by Beverly Callard – had to endure his alcoholism and domestic abuse, whilst he was later imprisoned for bank robbery and then came back and tried to con Liz out of money in a scam in which he pretended he'd found their long lost daughter Katie.
Although Liz is no longer living in Weatherfield, her and Jim's son Steve McDonald (Simon Gregson) is still a resident which would give a reason for the writers to being Jim back for a reunion with Steve.
Back in April, Charlie – who is from Northern Ireland – admitted he'd be up for a return to 'Corrie' if he could work with 65-year-old Beverley as Liz again.
He said: "I would love for the McDonalds to reunite. But I am not sure the writers would know what to do with Jim. He is an old beast from a different age."