AJ Odudu set to host The Big Interiors Battle
Bang Showbiz
25 November 2022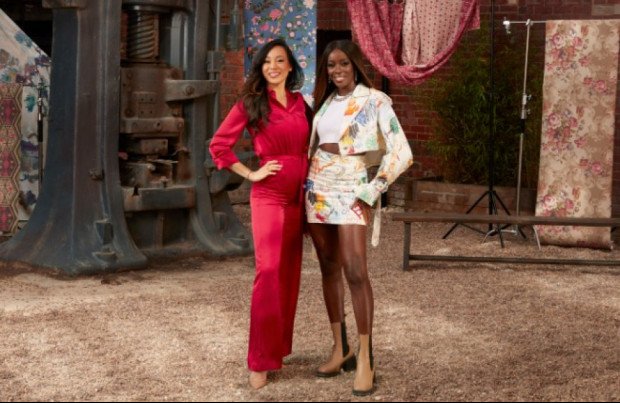 AJ Odudu will host 'The Big Interiors Battle' on Channel 4
AJ Odudu is set to host 'The Big Interiors Battle'.
The 34-year-old star has been confirmed as the host of Channel 4's upcoming interior design competition series, which will air in early 2023.
AJ said: "I'm so excited to be involved in a series that has the potential to genuinely change the winner's life.
"I'm also looking forward to seeing everyone's different styles – as a major interiors obsessive myself, I'll definitely be on the look out to hopefully pick up some nifty DIY tricks from this cast of pros."
The upcoming series will see eight interior designers receive the keys to an apartment and they'll be challenged to transform a different room each week.
Their work will then be judged by Dara Huang, an architect and entrepreneur, who has promised to hold the contestants to "an extremely high standard".
Dara said: "I'm really looking forward to seeing what this cast of competitors bring to the table in the hopes of winning this life-changing prize.
"I'll be holding contestants to an extremely high standard as there's a lot at stake here – they'll need to employ genuinely innovative design hacks to create something original and impressive!"
Meanwhile, AJ previously claimed that she found it tough to establish herself in the TV industry.
She said: "I found it tricky to navigate my way around a space that sometimes made me feel 'other'.
"My accent was a big thing, but what was confusing was there were other regional accents – Nick Grimshaw and Annie Mac were on BBC Sounds.
"It was more that I was black and northern, rather than just northern. It was hard for people to get over that. It was a lot being black, female, and northern all at once.
"It was tricky at times. I did doubt myself because I was essentially being told to not be me. But all you can do is lean on your support network."